Re:Think - Foifa Organic Farm - THE EXPLORERS' CASE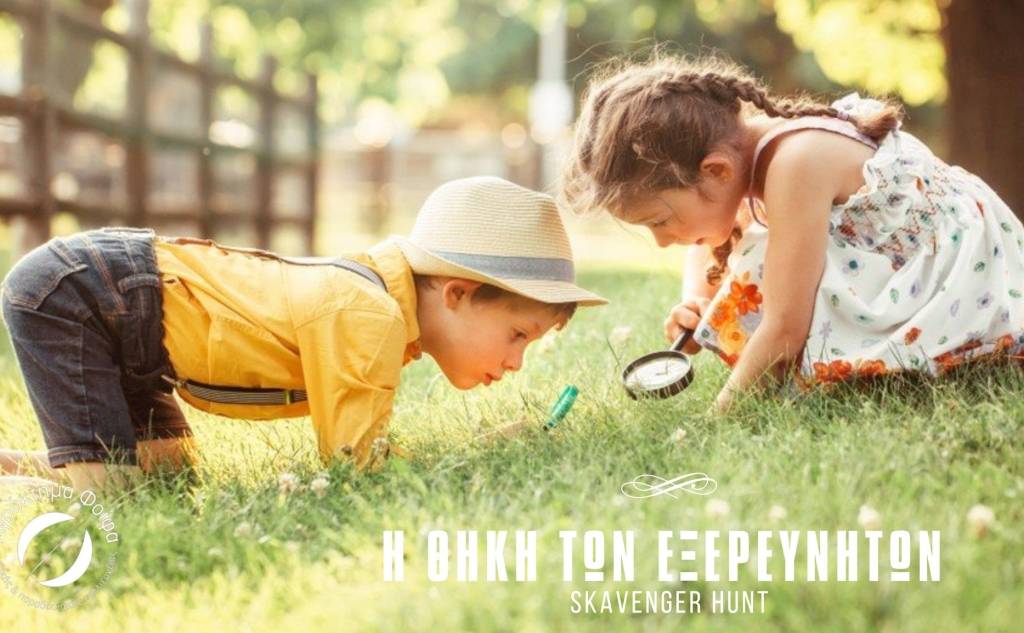 A Sunday of explorations for young and older friends is being organised!!! Through riddles, secret passages, strange stories and discoveries, we collect treasures that open magical gates...
But we won't say more because otherwise, it won't make sense...
Where are all these happening???
At the magical farm, of course, under the orange trees, the plane trees, the Sequoias and the Casuarinas.... among the garden birds and in the shade of the flowers...
Please reserve your seats in time at 2721022505.
And yes... adults can watch too, ...as long as they get a little younger inside!!!
There will be a colourful vegetarian buffet with homemade soft drinks and homemade vegetarian dishes, fruits and treats as always.
But, if you want, you can bring your own snack or have your own picnic in the garden.