Re: Think - Foifa Farm - School of Nature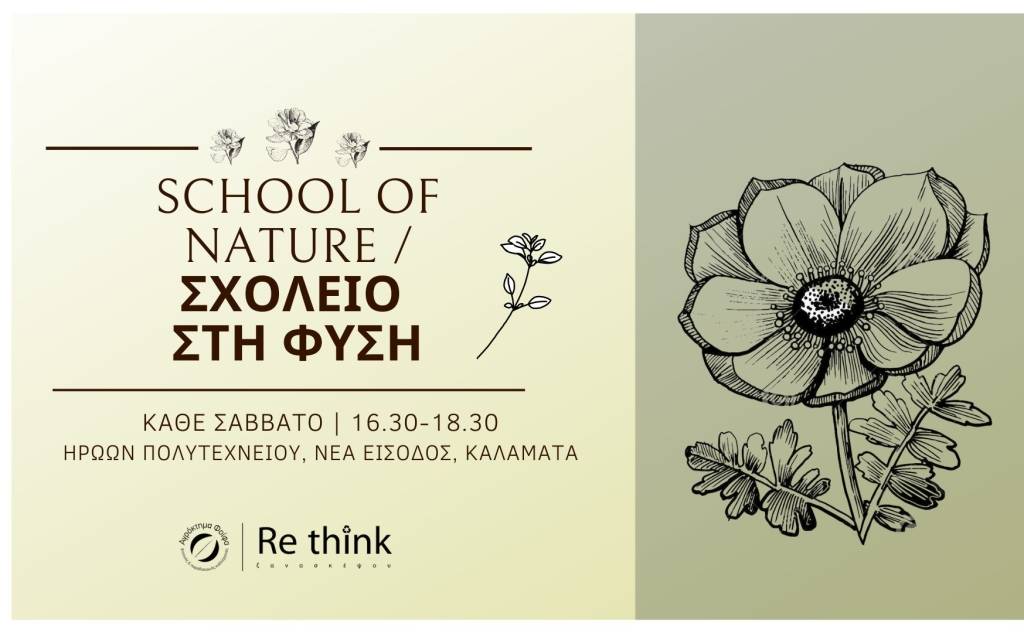 School in Nature, having started its afternoon meetings, invites you all to feel the bliss and harmony that results from the rebirth of nature. Nature is our Teacher, and the School in Nature shows us how to find and develop our true selves. The process above is for all of us of maximum educational value.
The programme "School in Nature" is implemented every Saturday from 16.30 to 18.30 in the outdoor area of Foifa Farm. But there are also excursions with the team for explorations in nearby ecosystems. This is also part of the whole educational process.
The tools used and the activities developed are: free play on the farm, visual expression and creation with natural and reusable materials, practical DIY constructions, carpentry, gardening - regenerative crops - composting, plant identification and sub producing, cooking in nature, yoga and body strengthening, kinesiological games, music-motor education, theatrical games etc. The children create their own projects and develop them during the meetings. All school activities are co-decided through democratic procedures through the children's assembly.
Two groups have been created, 3-5 years old and 6-12 years old. The ages are mixed in order to develop cooperation and mutual teaching experience and education.
The ultimate goals are:
- the development of a #ecocentric_conception of life, the development of the child's social and emotional intelligence, creativity and empathy, as well as
- the creation of a learning community, a democratic "School in Nature" open to all children, teachers and parents who are interested in supporting and staffing it.
So those who wish to enrol for this year can fill out the following form: https://bit.ly/3tgX5YC
For more information, call 27210 22505 or email [email protected]
* The meetings will be moved one hour later from the beginning of June.