Rodanthos Rock n Roll Beer Bar - The Great Beer Fest 2022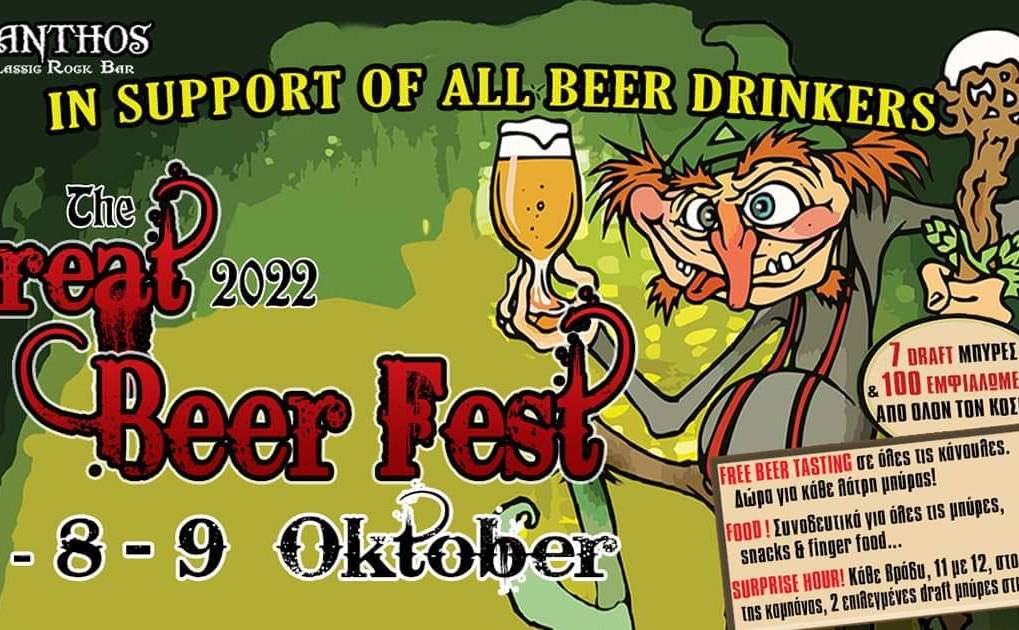 IN SUPPORT OF ALL BEER DRINKERS
Surprise hour!! At the sound of the bells, every night from 11:00-12:00, selected draft beers at half price.
Free beer tasting at all taps, gifts for every lover of good beer.
Food accompaniments for all beer drinkers, snacks and finger foods for everyone.
7 Drafts, 80 labels from selected breweries from all over the world, and Greece.