Skiaxtro - Yoga glamping in Messenia vol. 2!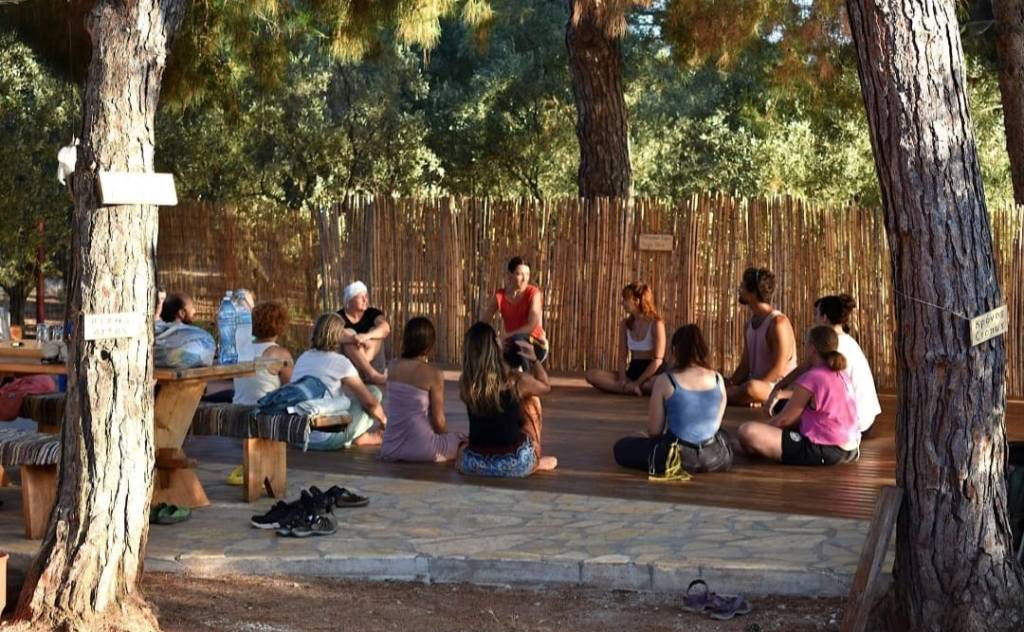 On the three days of September 23rd-25th, ​​you are invited to an ecological farm with olives, the Skiaxtro eco farm in Marathopolis, Messenia, where you will experience the beauty and simplicity of nature combined with the comfort of glamping.
The goal is to enjoy the new season and set your intentions for the new season through yoga, breathing and meditation practices on the specially designed outdoor yoga deck. Eternal companionship, a book while lying in one of the hammocks in the garden, detoxifying moments by swimming in the sea and getting to know the rich natural environment of Messenia are the essential elements of this three-day excursion.
NECESSARY EQUIPMENT:
Backpack, hiking shoes (a pair of old sneakers that will go in the river), bathing suit, hat, beach umbrella, yoga mat, a blanket to cover yourself in Nidra yoga practice, and personal medicine kit (especially if there is a specific medication need ), 1 litre of water during your activities, snacks (nuts, raisins, bars, etc.).