A Christmas Act of Love - Efklis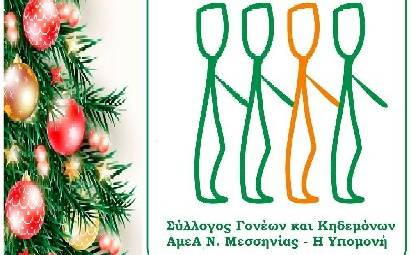 In the past, the hikers and athletes of "Efklis" have shown their care for the people who attend the Special Schools of our city in practice.
Ms Katerina Nifoudis - Keranis (president of "Patience") gladly accepted the proposal of the management of "Efklis" and specifically Mrs Eleni Economopoulou, in order to offer collected items to these special people.
The items that will be collected are:
- Stationery - Painting material (A4 glues, small or large painting blocks, wood paints, watercolours, plasticine, pencils, etc.).
- Sanitary ware - Stationery (paper towels, kitchen paper, toilet paper)
- Used or new clothes for women or men (sizes M - L - XL - XXL).
The above items will be collected at the offices of "Efklis", 56, Aristomenous Street, the beginning of OSE Park, after making an appointment at 27210 90627 or 6974 252 234.
Shortly before the celebration of Christmas, the time will be announced, when you will have the chance to go, on Wednesday, to deliver the collected items to the offices of "Patience" Association.