Christmas Dance of the "Xenia" Association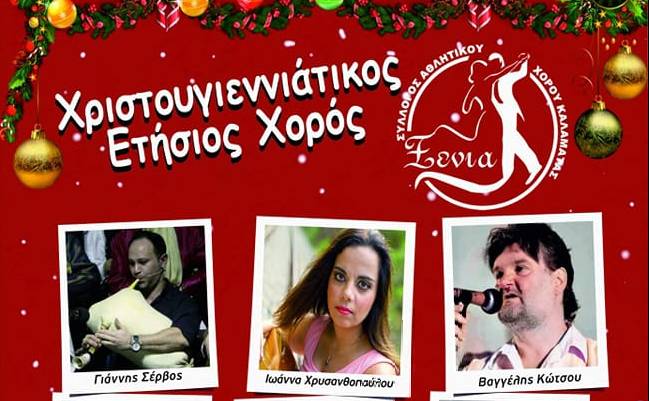 Two years after its last sold-out annual dance, the "Xenia" dance association organises its established annual party, again this year, to end 2022 in the best and most entertaining way.
The calendar will show December 17th, Saturday, and while the time will approach 20:30, the club officials will be waiting to welcome you all, as every year.
a. At the Koukoutsis Tavern with a delicious food menu
b. At an entertaining celebration with an amazing, as always, orchestra.
Singers: Evaggelos Kotsos, Ioanna Chrysanthopoulos
Tsambouna: Giannis Serbos
Clarinet: Nikos Papailiou
Violin: Panagiotis Kotsonis
Santouri: Christos Ladas, Ilitsa Skarpalezou
Lute: Kyriakos Markoyannis
Percussion: Giorgos Kladis
*There will also be a fasting menu (just let them know beforehand)