School of Nature–Open Day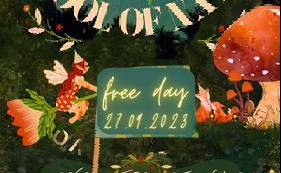 On Wednesday, September 27th (16:00-18:00), there will be an Open Day at Fifa Farm to welcome the new school year with an exchange of ideas and lots of playing and fun. 
Free admission-mini treats. 
School of Nature (for children 3-12 years old) will be held every Wednesday and Saturday afternoon, including skills and knowledge in biodiversity, natural farming, seed conservation, medical herbs, cooking with natural ingredients, surviving in nature, DIY constructions and woodwork, kinesiology and theatre games, music-movement education, storytelling etc.  
For information: 27210 22505 or message to email: [email protected] 
OTHER EVENTS IN THE SAME PLACE