Mamelchthi's Book Presentation-Small Rituals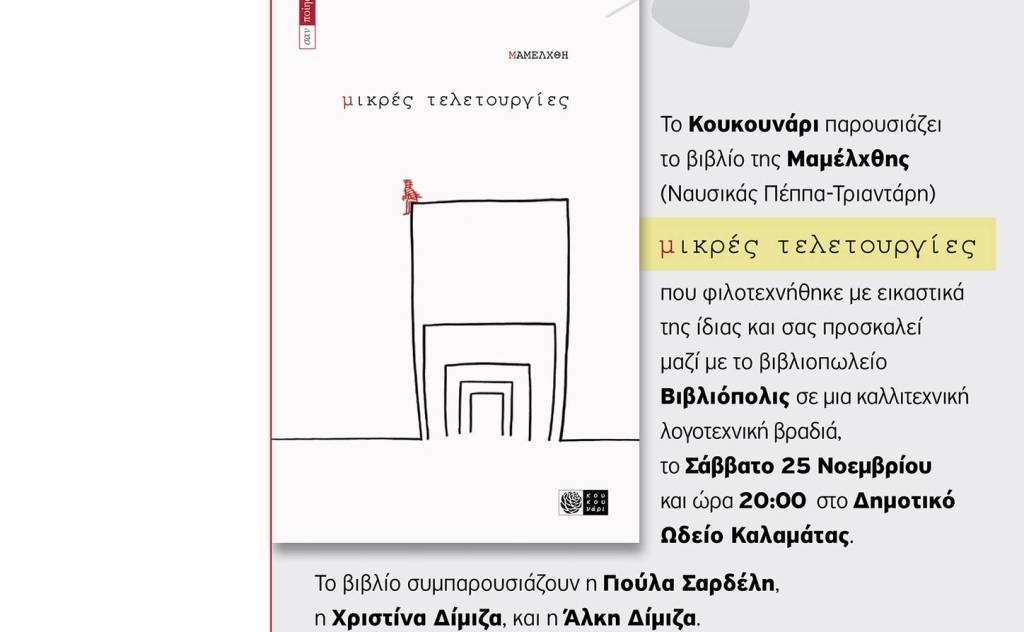 Koukounari Publications, Vivliopolis bookstore and Mamelchthi (Nafsika Peppa-Triantari) invite you to the presentation of the latter's book (designed with her own illustrations) entitled "Small Rituals". The artistic, literary evening will take place in the concert hall of the Kalamata Municipal Conservatory.
WHEN: Saturday, November 25th at 8:00 p.m
WHERE: Municipal Conservatory of Kalamata (Concert Hall)
The book will be co-presented by: Youla Sardelis, Christina Dimizas and Alki Dimizas.