"Make a pair of mugs"-Adult ceramics workshop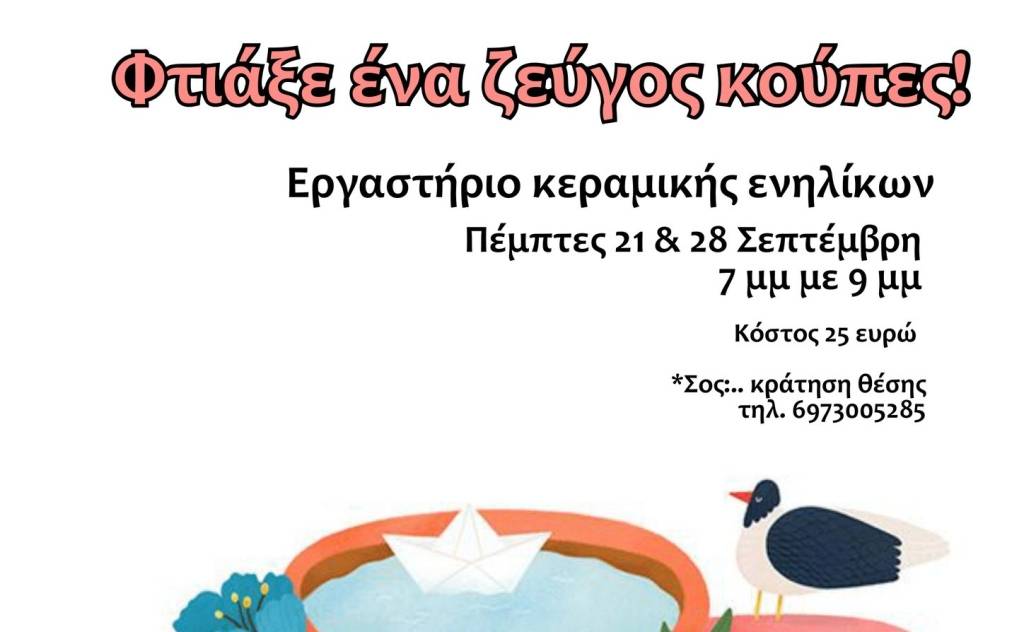 On Thursday, September 21st (at 19:00) and Thursday, September 28th (at 21:00), a two-week long adult ceramics workshop, entitled: "Make a pair of mugs" will take place at Buru Cooperativa.
In the first meeting, participants will make mugs using the foil technique and decorate them with 3D designs and patterns, while during the second meeting, they will paint and glaze them. A few days later, the mugs will be ready for use!
Workshop's cost: 25 euros
Reservations: 697 3005285