Kalamata Dance Challenge Performance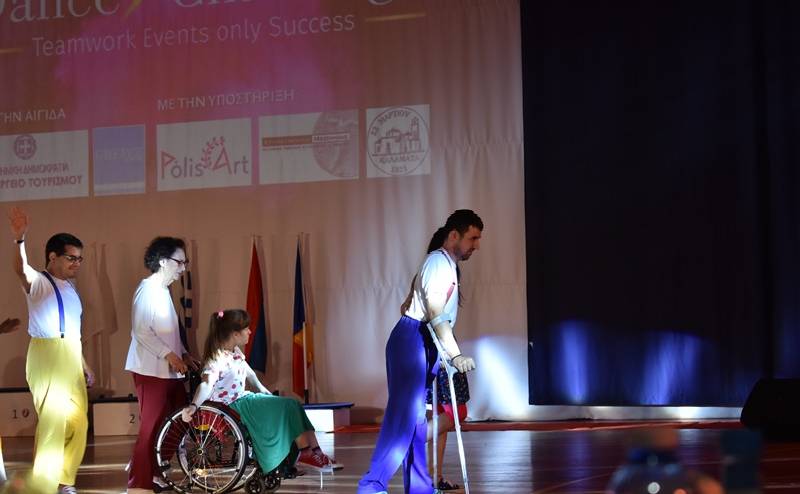 The experiential dance workshop entitled: "Kalamata Dance Challenge Performance" has been implemented in Kalamata for all institutions and educational spaces of the city related to people with disabilities. It is a project of choreographic composition for modern dance to be a means of expression and creative employment.
The project is implemented by the "Dance Challenge" Cultural Association of Kalamata and the supervision of its president Nina Drakou, in collaboration with the Physical Medicine and Rehabilitation Centre of Messenia (KEFIAP), under the auspices of the Municipality of Kalamata. The completed project will be officially presented at the Gala Opening Ceremony of the 5th International "Kalamata Dance Cup", which will take place on Saturday, November 4th, at the "Tenda" Municipal Stadium.
The workshops are free on completion of the required form and will run from 21st April to 27th October (excluding school holidays). They will be held once a week by a specialised contemporary dance teacher (dance therapist) at the KEFIAP facilities every Friday from 11-noon.
For more information: 693-2426008 (Nina Drakou) and 694-6783670 (Ioanna Karamitris).
Those interested can obtain the participation form until April 20 by contacting or sending an email request to da[email protected] or [email protected]