Efklis - Autumn Mainalo: Piana-Arkoudorema-Limbovisi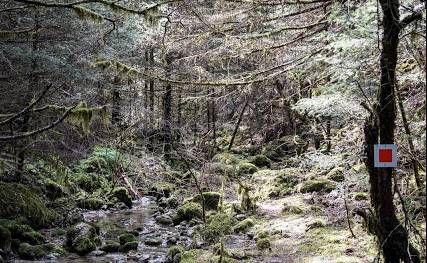 The last September excursion combines hiking and history!
Members of the "Efklis" association will hike in the dense fir forests of autumn Mount Mainalo, an excursion loaded with a lot of history, and will get to know traditional villages in the centre of the Arcadian mountains, where the spark of the Greek Revolution was ignited by the "Old Man of Moria", Theodoros Kolokotronis.
Along the way, the group will meet essential sites of our history, such as the Kolokotronis Camp, the ruins of Arkoudorema, the Kolokotronis family house, etc.
__ Route: 11.6 km. Piana - Pana Cave - Lykorema - Arkoudorema - Panagia Arkoudorema - Limbovisi. Degree of difficulty: A - ideal Autumn excursion for the whole family with a good and basic physical condition. Running time: 3:30 with 4:00 (+/-).
__ Free time for food, coffee, cold beers, and rest in Vytina.
__ Starting time: 8:00 am in front of the 24th Primary School and next to the offices of "Efklis", 56, Aristomenous str., at the end of the street and the beginning of (O.S.E. Park).
__ Transportation in a luxurious, air-conditioned 38-seater coach.
__ Cost: 18 euros (members, children and students) and 20 euros (non-members).
__ Information and seat reservations, please call at 27210 90627 and 6974252234 (Eleni Oikonomopoulou) in the afternoon.