1st Peloponnese Beer Festival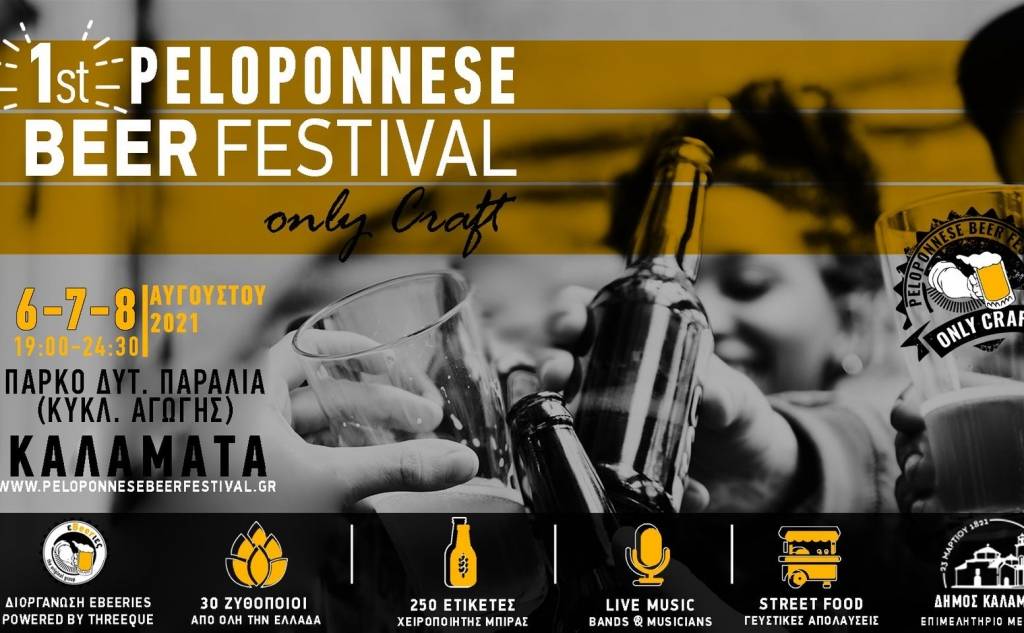 The 1st Peloponnese Beer Festival ... only craft in KALAMATA on 6, 7 and 8 AUGUST 2021 from 18:00 to 24:00 in WEST PARK. BEACH (Traffic Education) is a fact !!
30 BREWERS from all over Greece will be in Kalamata in August to show us their beers. More than 250 labels of Greek handmade beer will be available to the beer-loving public.
A celebration of entrepreneurship, a beer and flavour festival!
A great meeting of people, cultures and products.
It will be the first time that a handmade beer exhibition will take place in the Peloponnese.
A different action, an alternative suggestion for those who love beer !!