Opening of the Photo Exhibition "Asia Minor"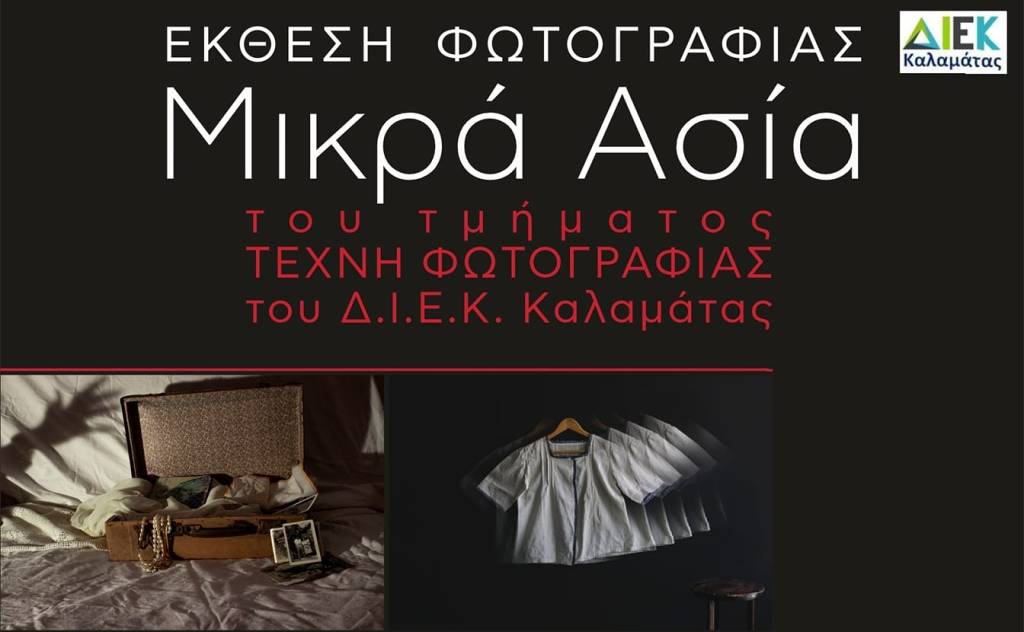 The exhibition will be hosted in the Kalamata Cultural Centre foyer from 29/11/22 to 11/12/22 and in the "Akritas" Art Gallery (11, Aipytou str., 23rd March square) from 12/12/22 until the end of the year.
In the context of the celebration of the 100th anniversary of the Asia Minor Catastrophe, Antonopoulos Marina, Gounaris Kallisto, Iliopoulos Themis and Tzemopoulos Anneta, final students of the "Art of Photography" department under the supervision of Professor and Exhibition Curator, Bitsikas Angeliki, capture the past and present of Asia Minor photographically in four sections that "tell" a story.
The first section presents the life of Asia Minor in Smyrna before 1922 and its life in Greece after the disaster. With a symbolic eye, the second section depicts the uprooting and the fear of the unknown destination. The third section discovers connections with people and objects. Finally, the fourth section reveals Asia Minor descendants who are nostalgic and searching for their roots.