The digital exhibit in Tsiklitira's House is available for visits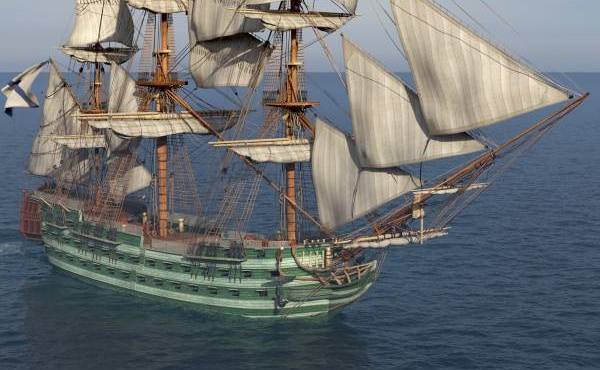 The entire history of the Naval Battle of Navarino can be unfolded before the eyes of visitors at the Tsiklitiras House through the 7-minute impressive digital exhibit.
The historic Naval Battle, which took place on October 20th, 1827, is "presented" in Pylos through the multimedia digital exhibit that brings to life George Philip Reinagle's painting "The Naval Battle of Navarino", exhibited at the National Maritime Museum in Greenwich in London.
The digital exhibit, implemented in collaboration with the Municipality of Pylos - Nestor, is displayed as part of the "Morias 21" programme, an initiative of the Captain Vassilis & Carmen Konstantakopoulos Foundation and T.E.MES. S.A., inspired by the battles of 1821. The "Ageas AMKE" Cultural and Public Benefit Project is also a significant supporter.
The historic Naval Battle is shown in a specially designed room and on a single screen, which extends around the perimeter on three sides (left, centre and right) with simultaneous additional projection on the ceiling and floor of the exhibition space.
It is housed on the ground floor of the House of Olympian Kostis Tsiklitiras and can be visited: Daily: 9 a.m. – 6 p.m. and at weekends: 10 a.m. – 6 p.m.
For more information contact: 27233 60202, 27230 23119.