1st Kalamata Children & Adolescent Film Festival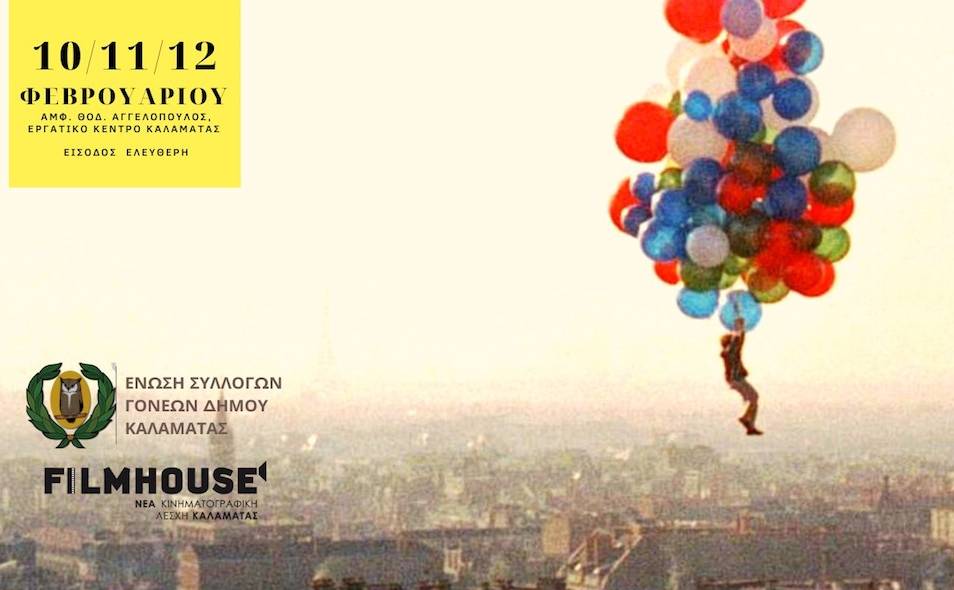 Films of first pan-Hellenic screening, short and feature-length, animated and live-action from around the world challenge children and teenagers from 3 to 18 years old to discover them with free admission. The time has come for world cinema for children and teenagers to have its own celebration in Kalamata.
The First Kalamata Film Festival for Children and Adolescents is the result of the cooperation of the Parents and Guardians Association of the Municipality of Kalamata and the Kalamata Cinematographic Club. It is under the auspices of the Municipality of Kalamata and FARIS - Public Benefit Enterprise of the Municipality of Kalamata and comes annually to support and promote global creative filmmaking for children, young people and their families.
OTHER INCIDENTS IN THE SAME PLACE