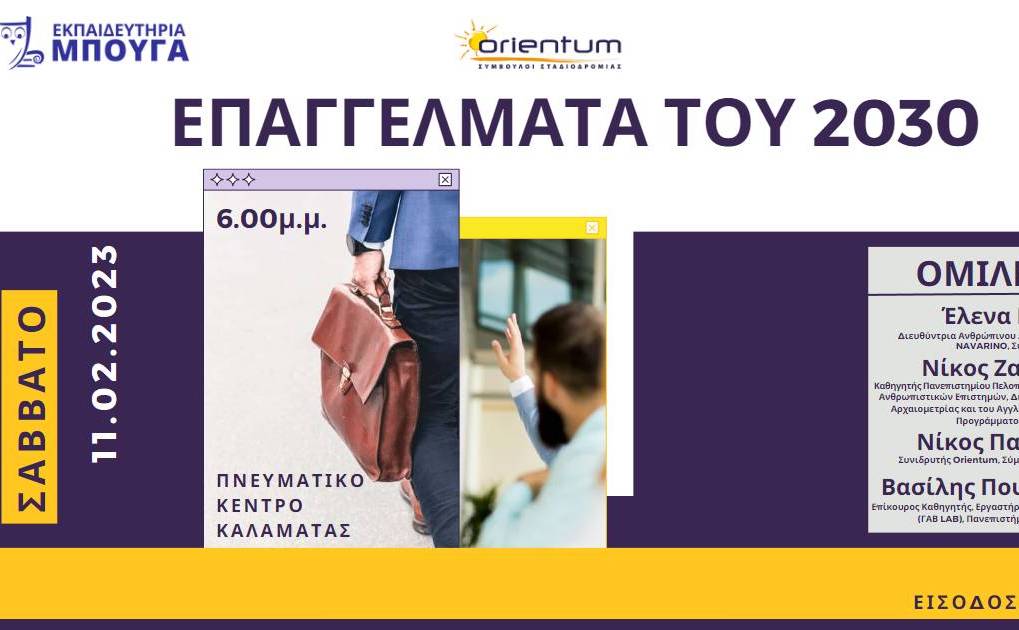 Which professions will be in the highest demand in 2030?
Suppose you are one of these people and want to learn more about both professions and working conditions. In that case, the Bougas Training Centre awaits you on Saturday, February 11th, at 6:00 pm., at the Kalamata Cultural Centre.
Speakers at the event will be Ms Elena Ghikas, Director of Human Resources at Costa Navarino and author, Mr. Nikos Zacharias, professor at the University of Peloponnese and Dean of the Faculty of Humanities Department, Mr. Nikos Pavlakos, co-founder of Orientum and career advisor and Mr Vassilis Poulopoulos, assistant professor of the University of Peloponnese.