"FULL MONTY" - Theatrical Workshop of Messina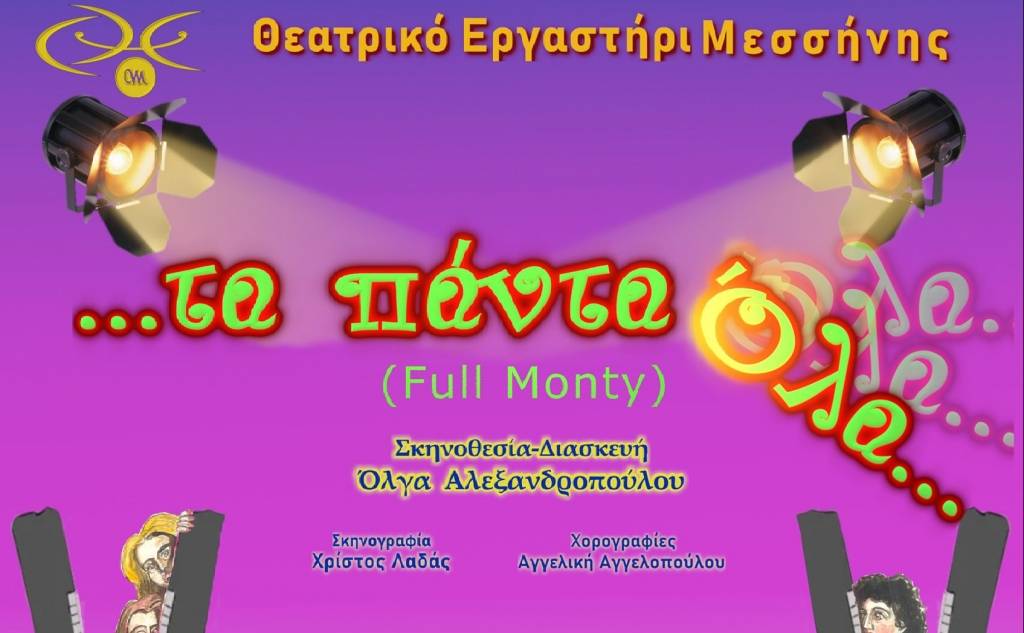 The Theatrical Workshop of Messina (TH.E.M) invites you to the summer theatrical performance
"... Full Monty ...." adaptation of the play "Ladies night" by Stephen Sinclair and Antony
McCarter.
Directed and adapted by OLGA ALEXANDROPOULOS
The choice of this year's show was not made by chance. It was done through everyone's need for entertainment, laughter and escape from all this difficult situation due to the pandemic.
Premiere: Friday 16th July 2021 at 9:30 p.m. at the Philosophical Center of Messina, (Evangelou A. Moutsopoulos str.,- Messina).
Due to Covid -19 measures for reservations and the pre-sale of tickets, call at:
6936 771 626 (Ioanna)
6977 593 451 (Tasia)