28th Kalamata Dance Festival - PEEPING TOM TRIPTYCH: THE MISSING DOOR, THE LOST ROOM, THE HIDDEN FLOOR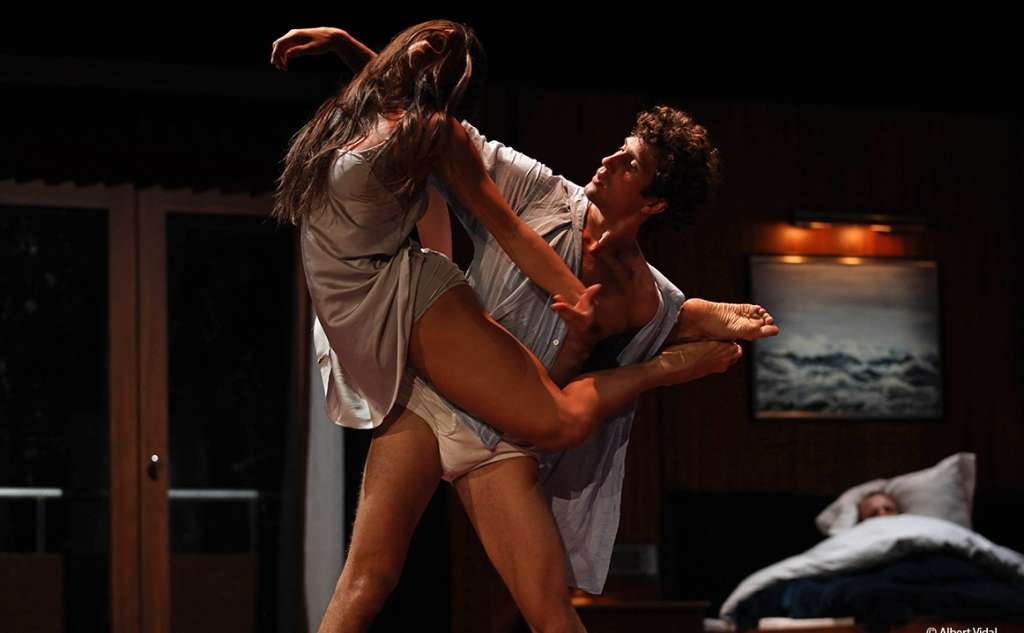 In the Triptych trilogy, the characters, lost in time and space, are continually drifting away and searching for one another, revealing a melancholy nostalgia for the future. A triple huis-clos in which the characters try in vain to create a new version of their illusory reality.
Gabriela Carrizo and Franck Chartier experimented with changing filmic sets from one scene to the next in order to get the transitions to unfold as an autonomous dramaturgical force. In Triptych, this intermediary dramaturgy is an intimate part of the maze-like wanderings into the past and the future.
Triptych is a reworked version of three short pieces that Peeping Tom created for the Nederlands Dans Theater. Gabriela Carrizo directed the first part, The Missing Door, while Franck Chartier directed the two instalments that followed, The Lost Room and The Hidden Floor. Carrizo and Chartier wanted to bring these pieces into the Peeping Tom repertory to be able to continue performing them. Together, the choreographers reimagined the pieces for the dancers of their company. In that sense, Triptych shows how different bodies, idioms, and working methods can not only overlap but also mutually nourish one another.
Carrizo and Chartier focused on creating a new team of performers with a distinctive combination of technical qualities, which straddle both dance and theatre. With their own physical vocabulary, the new dancers will trace new lines of memory, not only across Triptych but across the company as well.
15.7 | 21:00 | 125'
16.7 | 19:00 | 125'