TRAP - Kalamata Castle Theatre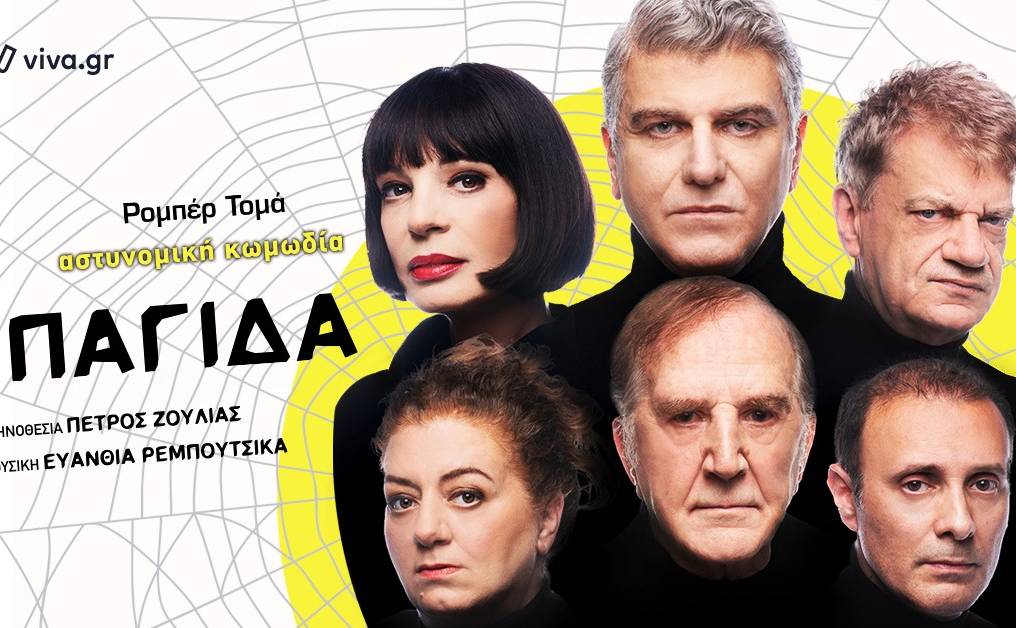 It is a theatre play, which counts more than 30,000 performances worldwide and is considered a milestone in the history of the kind (suspense).
As its great admirer Alfred Hitchcock described it, "THE TRAP" is an original blend of vitriol and jam, which makes its author look like the son of Agatha Christie on the one hand and Carlo Goldoni on the other!
Funny and complex, "THE TRAP" knows how to constantly create "theatre in theatre" so that nothing is what it seems. So that everything and everyone is double. The innocent, the guilty, drama, comedy, logic, madness and imagination.
CREW:
Translation: Antonis Galeos
Directed by: Petros Zoulias
Music: Evanthia Reboutsika
Scenes: Mary Tsagaris
Costumes: Deni Vahlioti
Lighting: Melina Mascha
Photos: Marilena Anastasiadou
Production: Theatrical Enterprises Tagari
STARING:
Vladimiros Kyriakidis
Takis Papamattheou
Efi Mouriki
Maria Antoulinaki
Konstantinos Giannakopoulos
with the participation of George Konstantinou