SYN ENA / MICHALIS TOUMPOUROS - "TRASH"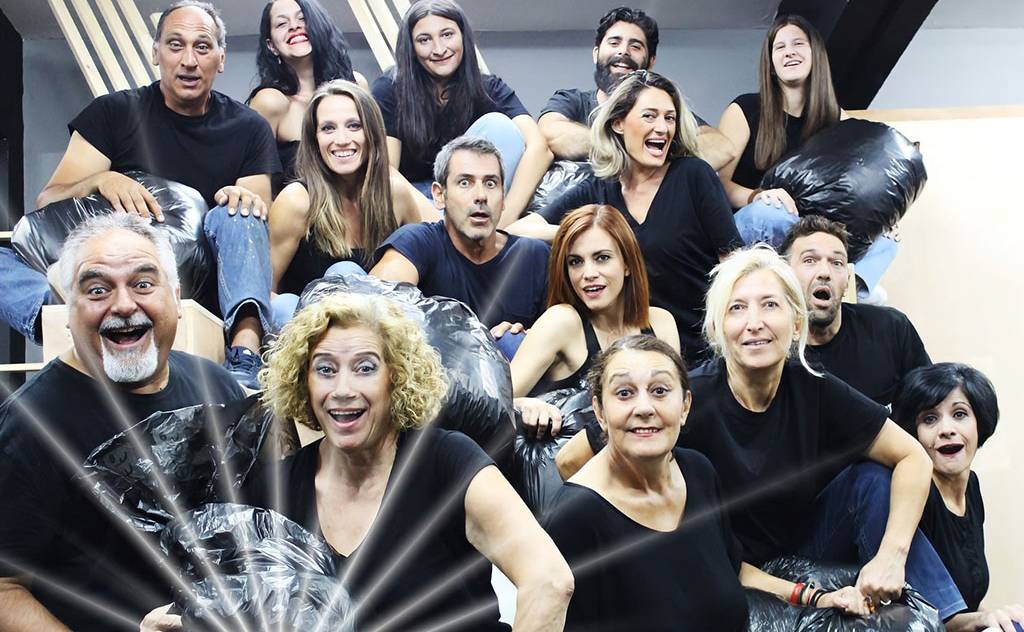 Theater group SYN ENA/MICHALIS TOUMPOUROS presents the play "Garbage". The project premiere will take place on October 21st, 2022, at the Kalamata Labour Centre Amphitheatre, and the performances will continue until November 13th, 2022 (except Mondays and Tuesdays).
Adopting the quote "the future is indigestible, the past and the present embalmed, at any moment you ask for it you will find it outdated and, at the same time, complicated in another future within another past" by dear writer Yiannis Xanthoulis from his play "Garbage", the theatre group decided, in collaboration with the author, to adapt this play to another future that comes from today, with a new and modern look, to criticise the rejection of an entire culture of the past regarding human relationships.
Relationships that just yesterday carried habits that were undeniable, non-negotiable, based primarily on the human physical contact of kissing, hugging, shaking hands, parties, meetings, demonstrations, political protests, Sunday family dinners and all those conventional white lies, which overnight changed the codes of communication between people, hiding the smiles behind masks.
Directed by: Kostas Katsoulakis
Music: Michalis Toumbouros
The amateur actors participating (in alphabetical order) are Maro Giamarelou, Alexandros Giannakopoulos, Yiannis Kalantzis, Lefteris Karmoiris, Nicoleta Karmoiris, Maria Krobas, Nikos Kyriakoulakos, Aleka Lymberopoulos, Elpida Meligaliotis, Sofia Botseas, Yiota Bounas, Charoula Nikou, Nikos Panagiotopoulos, Eleni Stavropoulos, Irini Cheila.