Theatrical Route (Theatriki Diadromi): "On the wire"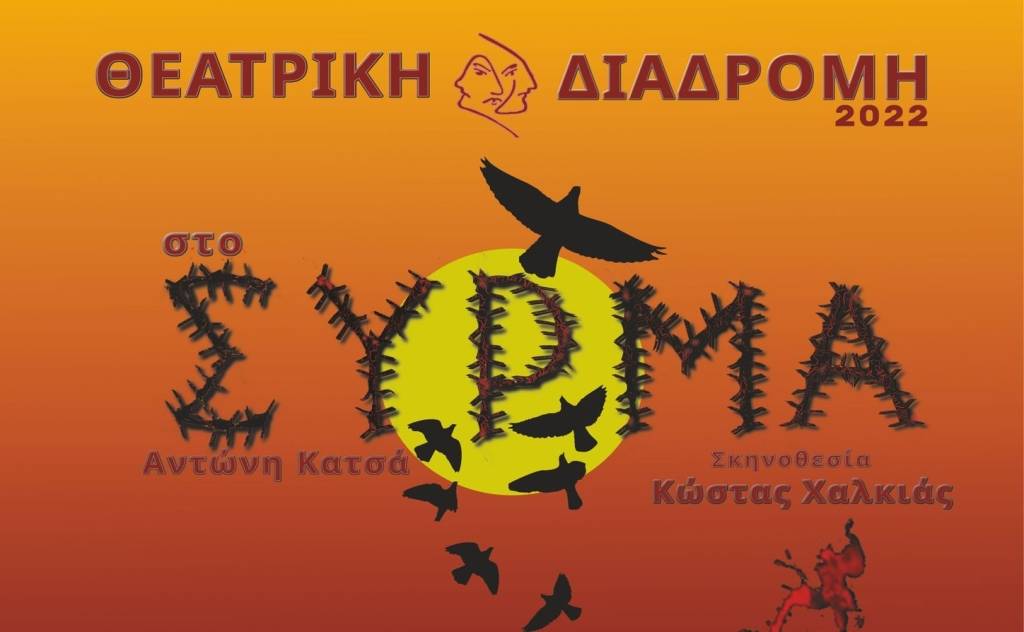 The play "On the Wire" by Antonis Katsas and directed by Kostas Chalkias, after 2.5 years, returns to the Kalamata Cultural Centre.
A performance that did not complete its mission and at the request of people from Kalamata, the whole of Messenia, the Peloponnese and beyond, with the participation of new collaborators and a multitude of new archival visual and audio elements and, above all, with competitive stubbornness and theatrical duty against every obstacle is in the final stage of its preparation...
The Theatrical Route is sure that the stage effect will once again captivate the audience who were present in its first version and those who look forward to watching it for the first time... A play based on actual events and situations, values ​​and ideals, in man and life.
Every day (except Monday and Tuesday) - shows start at 21:00.
Saturday and Sunday - at 20:00.