THEATER PERFORMANCE "The village of idiots" - KETHEA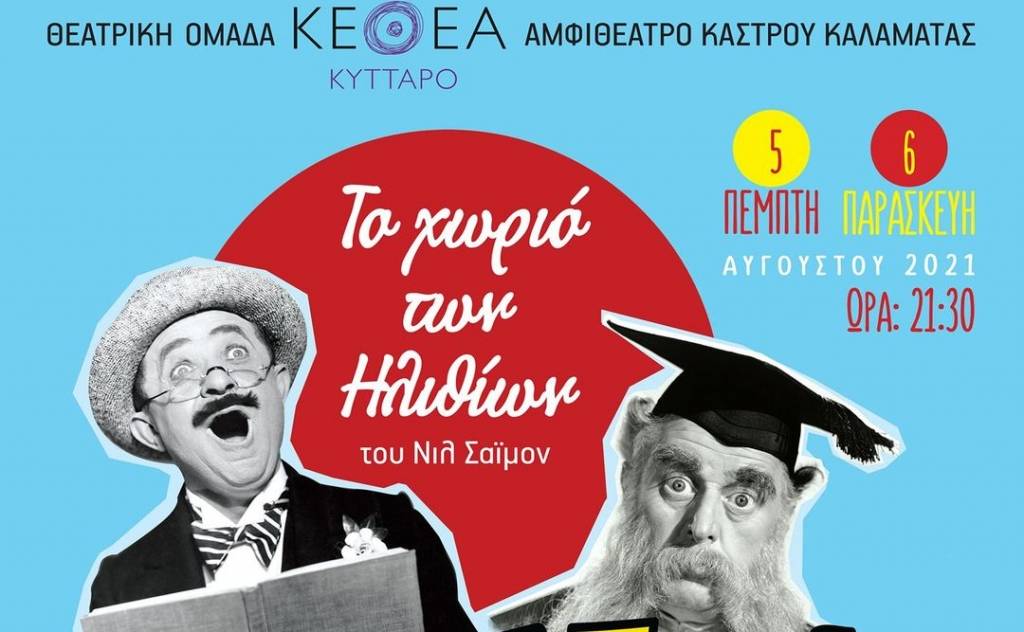 The members of the Therapeutic Program KETHEA KYTTARO-OXYGEN, in collaboration with volunteers and friends of the program, present the theatrical performance "The Village of Idiots" written by Neil Simon, translated by Eric Belier.
The show will take place at the Castle of Kalamata on Thursday 5th and Friday 6th August at 21:30.
Admission free.