"Women in the Loss of the Moon" by Anna Tsialta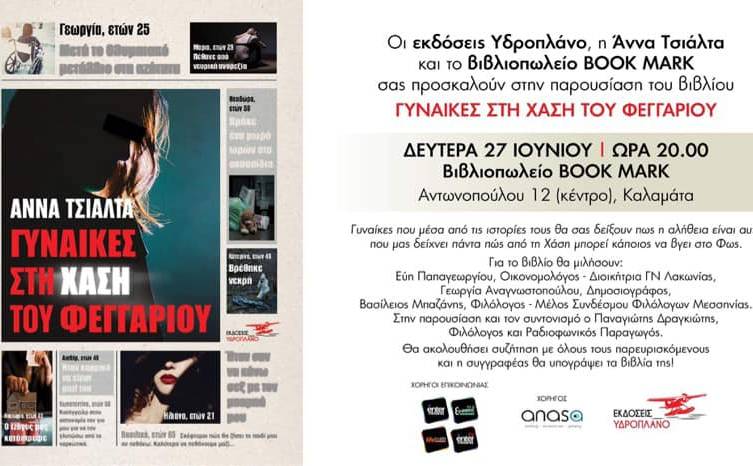 Hydroplano Publications, Anna Tsialta and Bookmark bookstore invite you to the presentation of the book "Women in the Loss of the Moon".
The stories of women which will show us that the truth is the one that always shows us how through loss, one can come to Light.
The book will be discussed by:
Evi Papageorgiou, economist - Commander of the General Hospital of Laconia, Georgia Anagnostopoulou - journalist and Vassilios Bazanis - Philologist.
The event will be presented by Panagiotis Dragiotis, philologist - radio producer.
A conversation will follow with all those present, and the author will sign her books.