EXOTIC ITEMS - Margarita Papageorgiou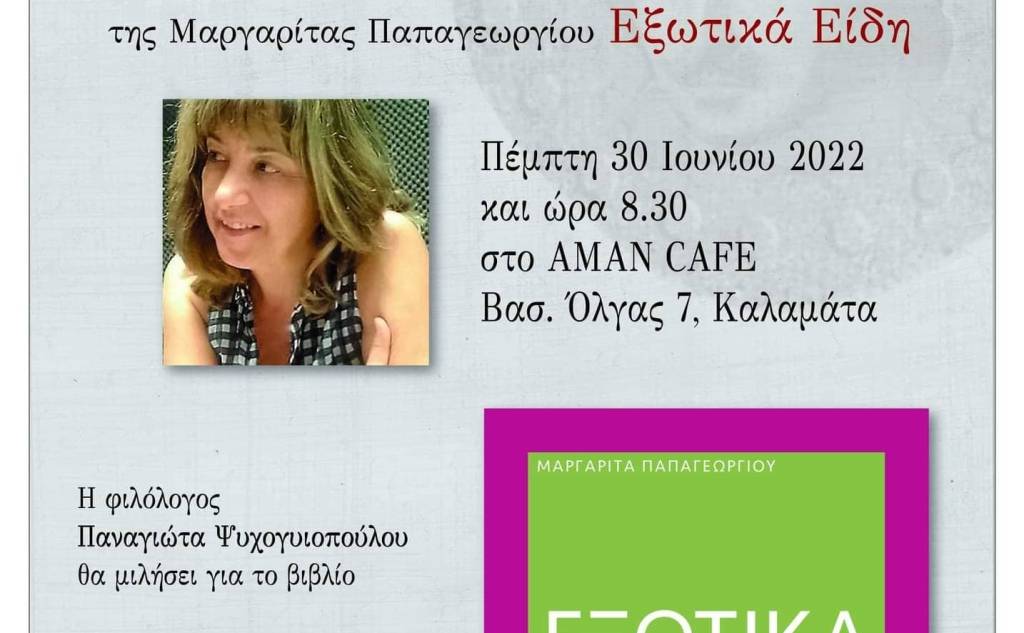 SAIXPIRIKON Publications and the VIVLIOPOLIS bookstore invite you to the presentation of Margarita Papageorgiou's new poetry collection "Exotic Items" on Thursday, June 30th, 2022, at 8.30 am at AMAN CAFE.
Philologist Panagiota Psychoyiopoulou will talk about the book.
Philologist-author Chara Nikolakopoulou will organise small creative writing games (for anyone who wishes to participate).
Poet Eleni Kofterou will read poems.