Filmhouse / New Kalamata Cinema Club  - "Pocketful of Miracles"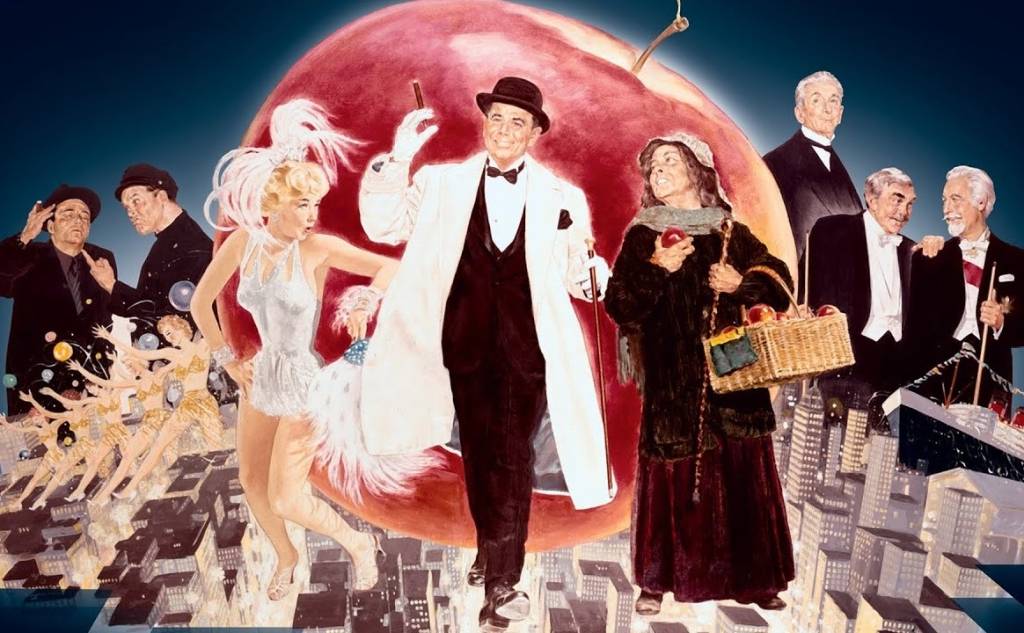 Ani is a woman who sells apples to earn a living and educate her daughter. At some point, her daughter will want to visit her, and Annie will panic because she has told her daughter that she is rich. So, she will start intensive etiquette lessons with one of her clients as her teacher.
As in all his other films, Frank Capra creates a magical fairy tale the way he only knows how. The entire cast is incredibly charming in their roles, and the film is a prime example of an era where films spoke with timeless dynamics about Values, Hopes and Humanity itself.
The film received many awards at festivals, the most important being three Oscar nominations and two Golden Globes (1961).
WEDNESDAY DECEMBER 28
Pocketful of Miracles
Comedy, Romance | K-12 | 1961 | USA | 136'
directed by: Frank Capra
starring: Bette Davis, Peter Falk, Glenn Ford, Hope Lange
21:00 | Thod. Aggelopoulos Amphitheatre, Kalamata Labour Centre | Entrance fee 5 euros, Admission free for those under the age of 18.