Filmhouse / New Kalamata Cinema Club  - "Father of the Bride"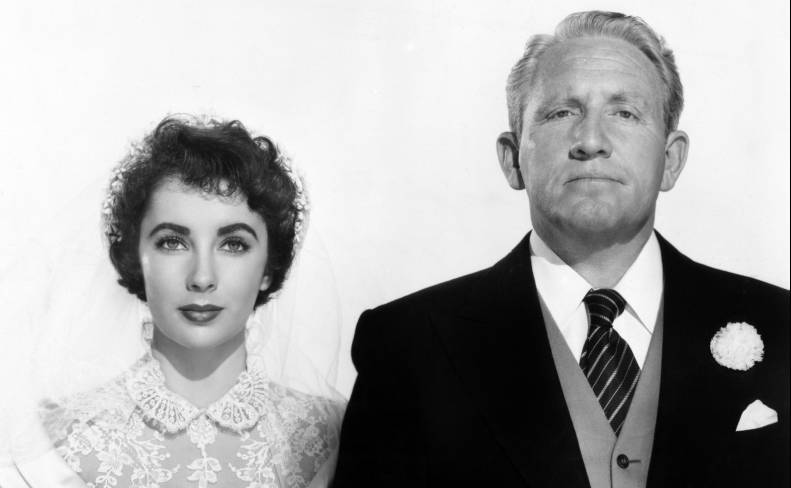 Following the wedding of his daughter Kay (Elizabeth Taylor), attorney Stanley Banks (Spencer Tracy) reflects on the day he was told of his daughter's engagement to Buckley Dunstan (Don Taylor) three months earlier. This announcement made Stanley uncomfortable, but he soon found that his daughter had reached marriageable age. However, while Ellie (Joan Bennett), Stanley's wife, begins preparations for Kay's wedding, he stays awake at night, fearing for his daughter's future. Stanley's obsession with his daughter's fate makes him the protagonist of a series of comic-tragic situations.
"Father of the Bride" is a 1950 comedy film directed by Vincente Minnelli[1][2]. The film stars Spencer Tracy in the title role, Joan Bennett, Elizabeth Taylor, Don Taylor, Billy Burke and Leo J. Carol. It is a film adaptation of Edward Streeter's novel, adapted by Francis Goodrich and Albert Hackett for the big screen. The film was nominated for three Academy Awards, including Best Picture.
The film was ranked 83rd on the American Film Institute's list of the 100 Greatest Comedies of All Time.
WEDNESDAY DECEMBER 21st
Father of the Bride
Comedy, Romance | K-12 | 1950 | USA | 92'
directed by Vincente Minnelli
starring: Spencer Tracy, Joan Bennett, Elizabeth Taylor
21:00 | Thod. Aggelopoulos Amphitheatre, Kalamata Labour Centre | Entrance fee 5 euros, Admission free for those under the age of 18