Filmhouse / New Cinema Club of Kalamata - "NIGHTMARE"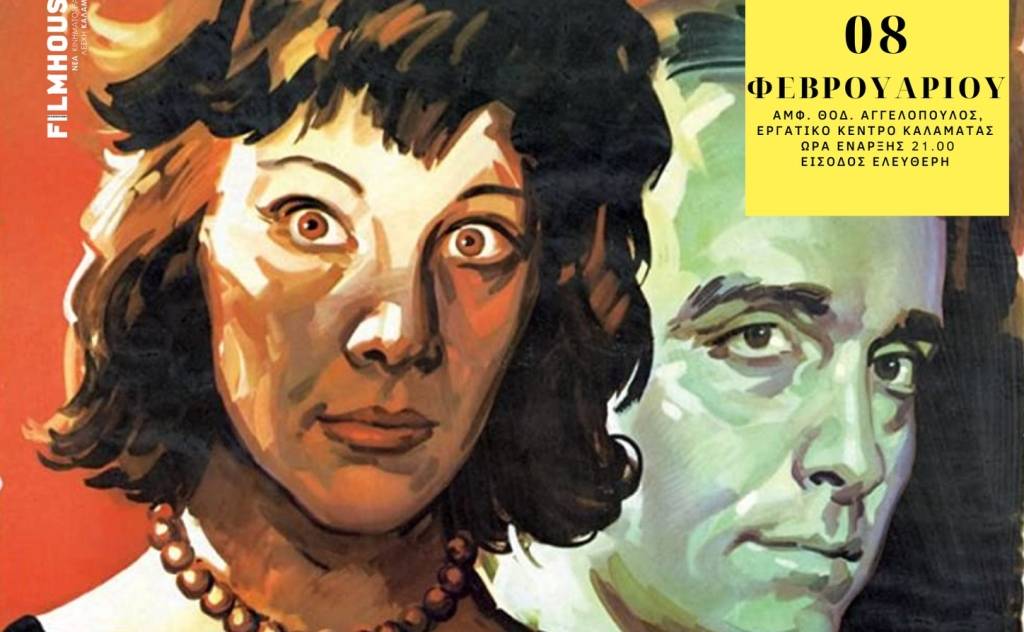 In a rare event with free entry, the Club will have the honour to screen the rare and great film of Errikos Andreou ''NIGHTMARE''  and to talk, among other things, about the recently lost Errikos Andreou and the great actor and fighter Michalis Nikolinakos.
The film is the director's debut and a unique moment in the history of Greek cinema. The black and white horror film of 1961, with influences from "Psycho" and Sigmund Freud's psychoanalytic theories, combined with the black and white image, camera angles, lighting changes, shadows and intense weather effects, create a unique feeling of fear and anxiety and is one of the most representative samples of psychological thriller in Greek cinema.
WEDNESDAY 8th FEBRUARY
Nightmare 
Mystery | K-12 | 1961 | El | 90'
directed by: Errikos Andreou
play: Michalis Nikolinakos, Voula Charilaou, Thanasis Mylonas
21:00 | Kalamata Labour Centre | Admission Free