"Acrobats" live.. at Brooklyn Live Stage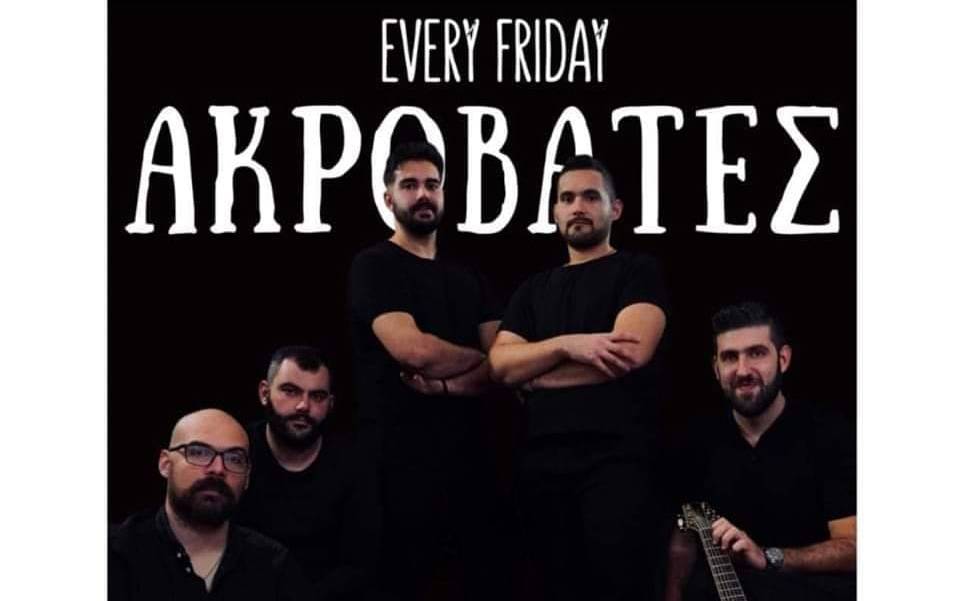 The new music group from Kalamata aims to present music that balances the greek-folk and pop-rock music scene with traditional elements.
The band consists of Dimitris Athanasakopoulos on the Tzouras, Konstantinos Velmachos (electric guitar and singing), Ilias Kolliniatis (guitar and singing), Charis Kolozis (drums), Yiannis Manolakakis (saxophone and clarinet), Periklis Papakonstantinou (bass).
The band is hosted at Brooklyn live stage in Kalamata this winter!