Spring of the Keys: Screening of the movie "Sunrise" with live piano music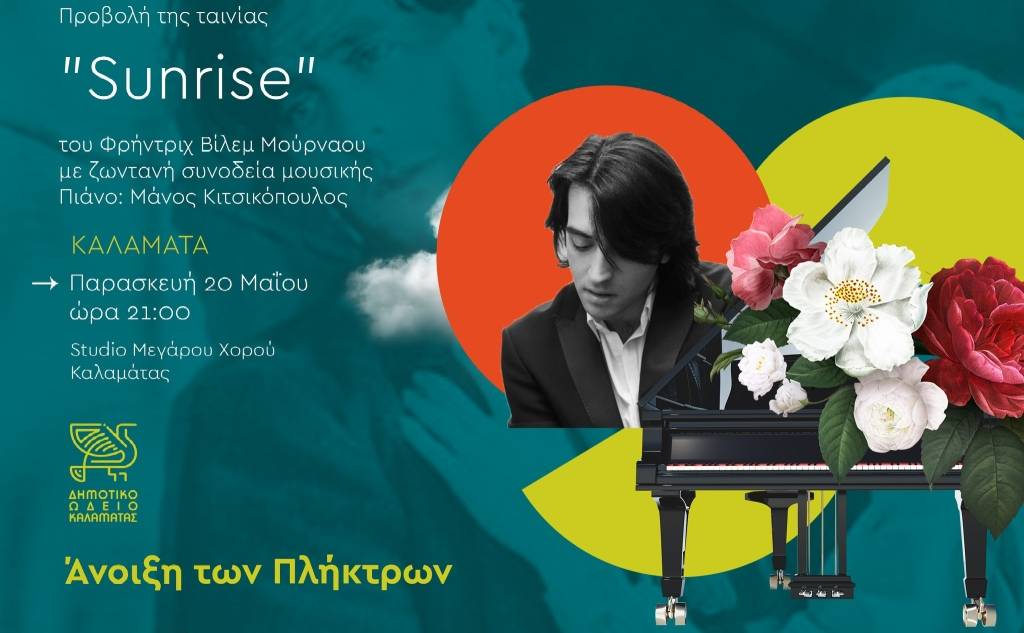 Spring of the Keys continues its journey with an original night!
On Friday, May 20th, at 21:00, at the Studio of the Kalamata Dance Megaron and in collaboration with the Filmhouse / New Cinema Club of Kalamata, the masterpiece of the seventh Art, "Sunrise", is presented with live piano music.
After the success of the Potemkin Battleship, Manos Kitsikopoulos, one of the most versatile soloists of his generation, accompanies one of the timeless masterpieces of world cinema live on the piano, composing music and improvising on works written by great composers (Chopin, Piatso B, Satie etc.). "Sunrise: A Song of Two Humans", a 1927 American film by Friedrich Willem Murnau, shaped modern cinema as the great German director released the static camera by applying revolutionary techniques to its movement. It is considered the best film in silent cinema. It is a milestone in the art of storytelling, as a story of adultery and premeditated murder turns into an anthem for love and hope.
Entrance free!
OTHER INCIDENTS IN THE SAME PLACE