Bandapart Recording Studio - Saturday Night Live: Coyote's Arrow /// Nikitas Krobas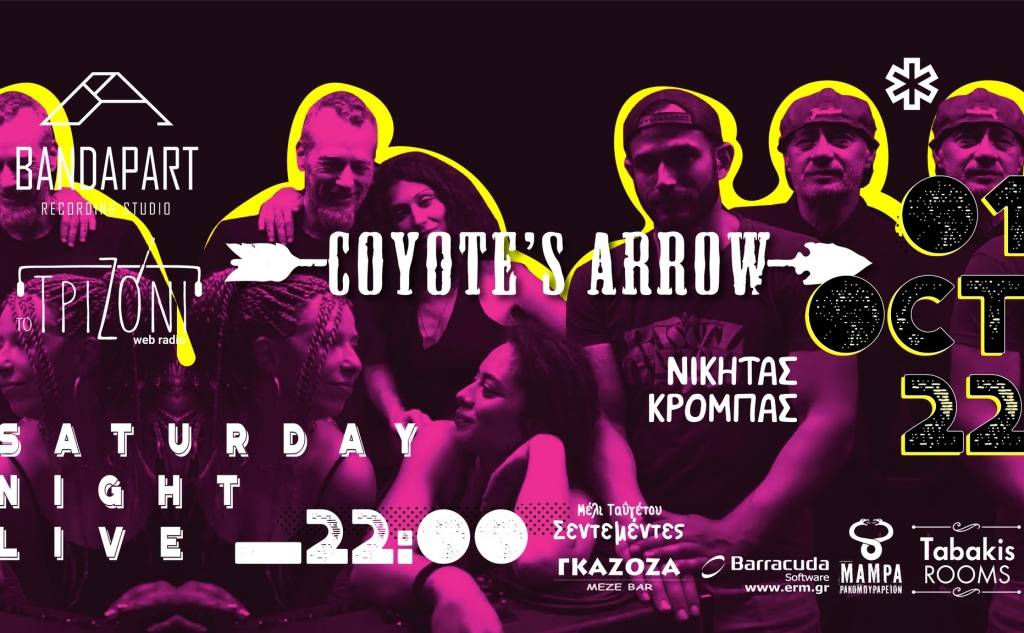 Bandapart Recording Studio and TrizOni #webradio present Saturday Night Live.
On Saturday, October 1st, 2022, they will present Coyote's Arrow and Nikita Krobas.
Live recording in the studio with an audience and live streaming from Trizoni web radio.
Admission with a suggested donation of 4 euros
Time: 10:00 p.m.
Coyote's Arrow
With members of legendary bands of the domestic scene, such as Deus Ex Machina and Nonmandol, Coyote's Arrow indulge in Voodoo, groovy, punk-rock rhythms, which automatically transport you to desert places. At the same time, a more earthy side reflects the melancholy of urban centres. Coyote's Arrow is rightly considered a new and completely different musical proposal!
Nikitas Krobas
Loops & Impros: You Can Listen To My Confusion
Description: A live performance that moves around the rhythmic or arrhythmic, in the form of rock solo or jazz standard, with loops in the role of harmonic and rhythmic accompaniment and the electric guitar, with tools and effects that either complement the compositions and the improvisations or shape the sound environment themselves.