Brooklyn Live Stage: OYD / 10-Year show - All ex-members performing on stage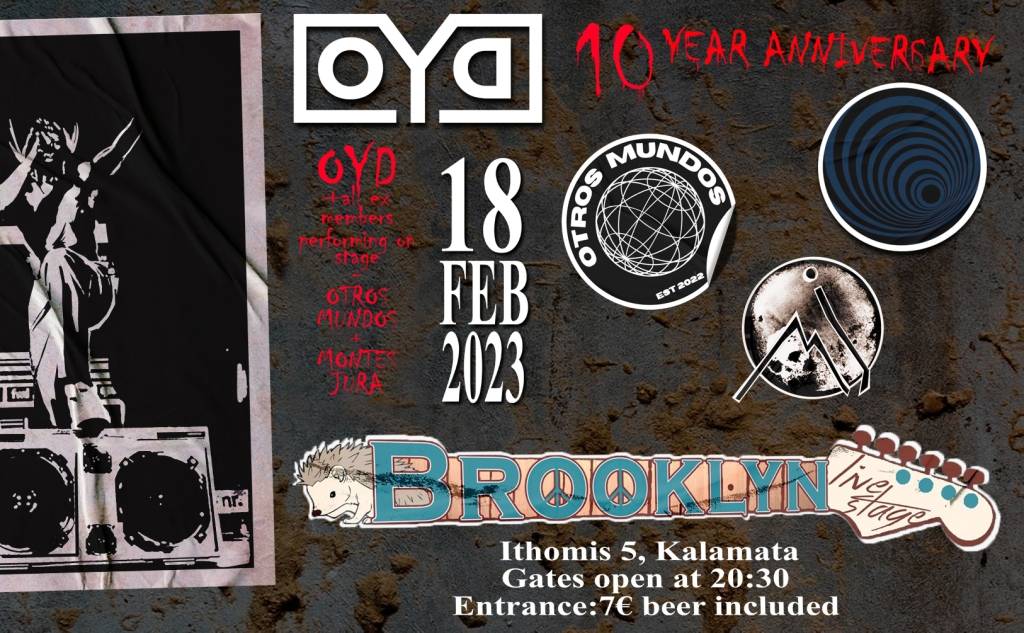 It's been ten years since the creation of OYD. The anniversary is celebrated in the most beautiful way! Former and current members of OYD will share the same stage.
On February 18th, 2023, Brooklyn Live Stage will host OYD, Otros Mundos + Montes Jura, to celebrate OYD's tenth anniversary!
Be there!