Kalliroi Raouzeou & le Fadorebetiko Project / Inspirações Urbanas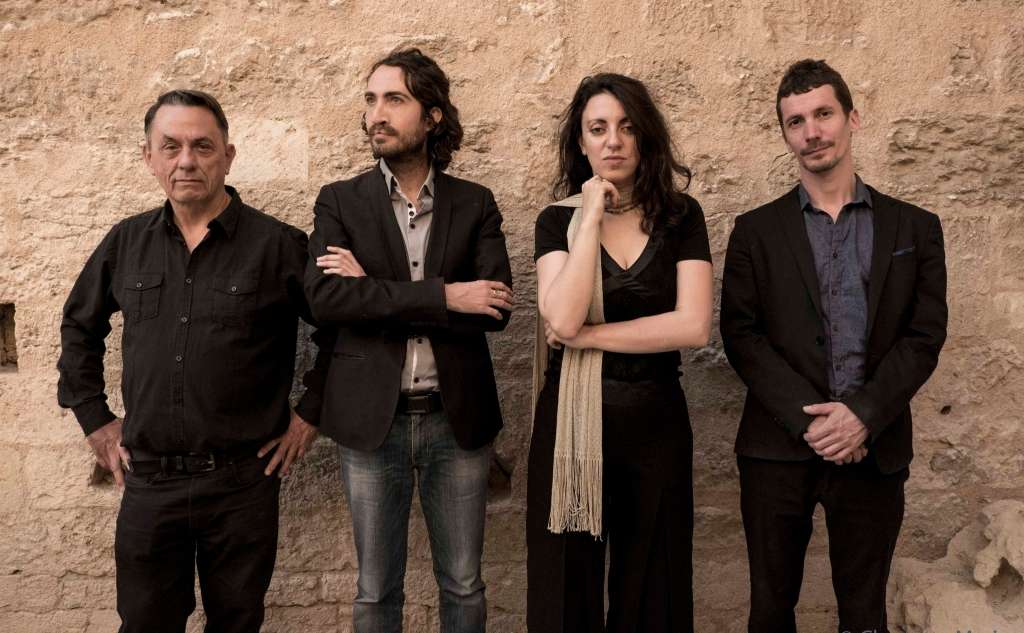 Fado singer and creator of the Fadorebetiko Project, Kalliroi Raouzeou, is travelling from France with her quartet for a concert of Fados - Portuguese Blues songs - as well as original compositions from the album Inspirações Urbanas.
The Fadorebetiko Project has been awarded the Prix des Musiques d'Ici et d'Ailleurs in 2019 and has participated in festivals throughout France from 2013 to the present: Villes des Musiques du Monde Paris, Mercredi de l'Opéra de Lille, Radio Ocora France Musique, Semaine de l'Europe Gleizé, VinoVoce Bordeaux, Cité de la Musique Marseille, INSAT Lyon, Musiques dans la Rue Aix en Provence, René Rieux Millau and many more.
Kalliroi Raouzeou: singing
Jérémie Schacre: acoustic guitar
Jean-Marc Gibert: violão, bouzouki
Nicolas Koedinger: acoustic bass
Ticket pre-sale takes place in the building of the Greek Clothing Collection "Victoria G. Karelia" from Thursday, June 30th, 2022 (opening hours of the exhibition space)
Start time: 9:15 p.m.
Ticket price: 20 euros
Limited seat number.