OPERATICAL - Melodic Palette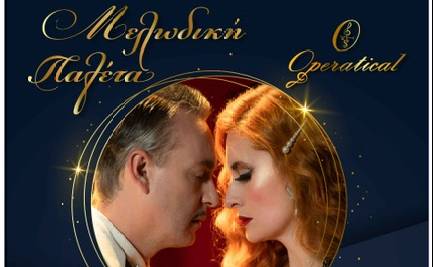 On Monday, December 5th, at 20:30, at the Municipal Labour Centre of Kalamata, there will be an event with the musical group "Operatical" that consists of Nadina Jiajiu, soprano and Thanos Zisis, tenor, with musical accompaniment by a string quartet and piano.
The programme includes well-known songs from musical cultures worldwide, classical, musicals, and cinematic, interpreted in an original and modern operatic style. The event will also include original musical compositions of the group as well as orchestrations of well-known songs.
Pre-sale of tickets will take place at the Municipal Cultural Centre of Kalamata on Thursday, the 1st, Friday 2nd, Saturday 3rd and Monday, the 5th of December 2022.
OTHER INCIDENTS IN THE SAME PLACE