Saturday Night Live: Void Era /// Start The Monkey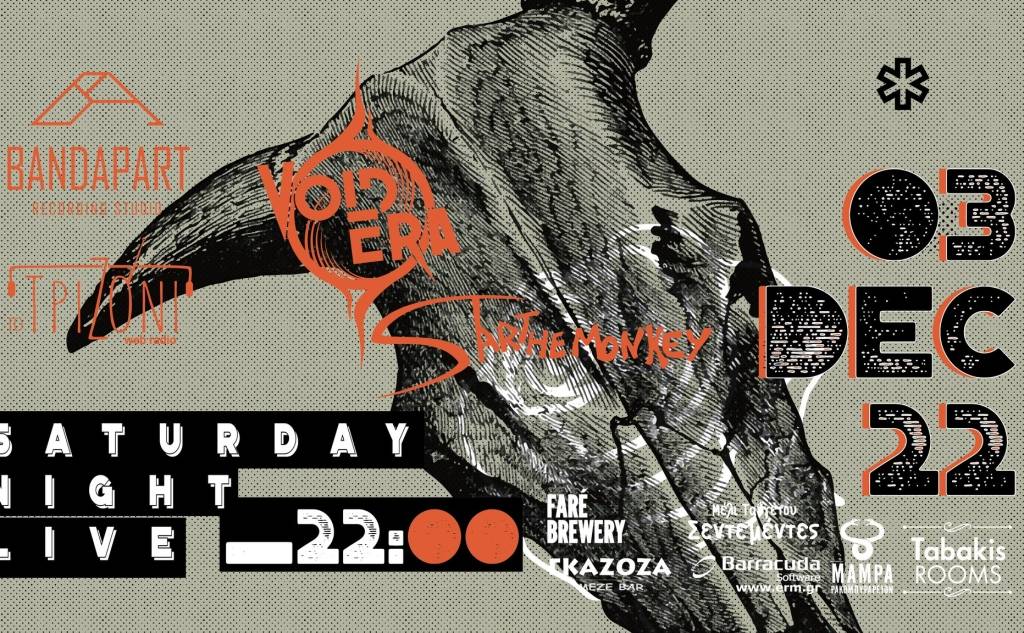 Bandapart Recording Studio and TrizOni #webradio present Saturday Night Live.
On Saturday, December 3ρδ, 2022, they have the pleasure of presenting you: "Void Era and Start The Monkey".
Live recording in the studio with an audience and live streaming from Trizoni web radio.