LIMITS (theatrical performance about school bullying)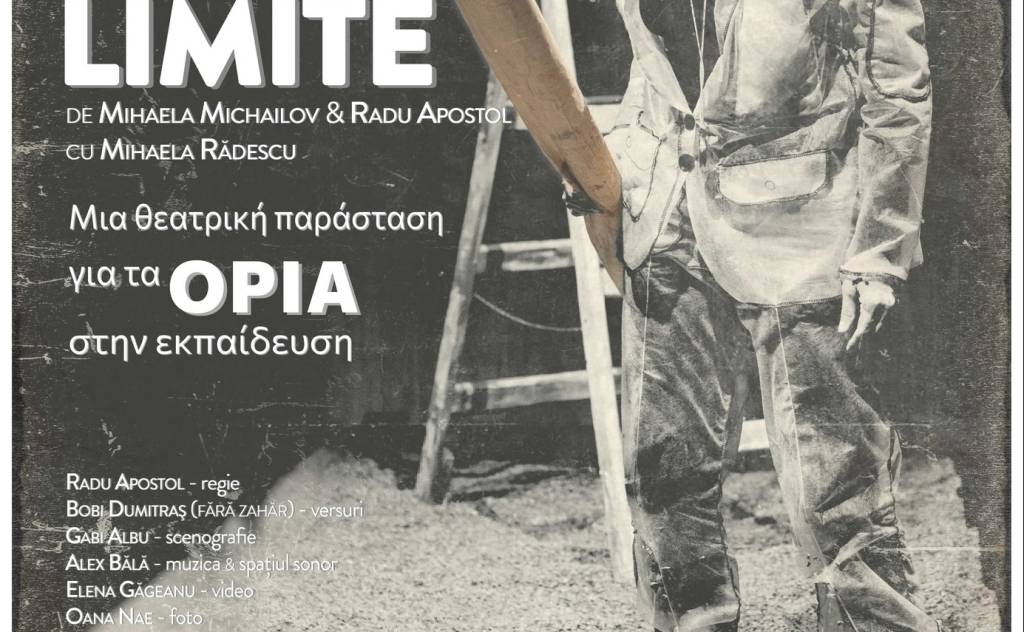 The award-winning theatre performance about the modern educational system and the complicated student-teacher-parent relationship is also presented in Greece. It is a contemporary play based on an actual abuse incident in a school in Romania. A show for today's education, which examines the concerns, truths, and polyphony of a society that with clenched teeth demands limits, that tries to penetrate the hot issue of Education with courage and caustic humour. A school play where no one seems to fit in.
The performance will be presented in Romanian with Greek subtitles and free admission for the public. (seat reservations at 6937487697, 10:00-13:30 and 18:00-20:00)
Duration: 75 minutes
Suitable for children 14+.
The performance "The Limits" is part of the European project LIMITS/CREATIVE EUROPE, which is a partnership between four institutions from Romania (REPLIKA), Portugal (TEATRO DOS ALOES) and Greece.
Although funded by the European Union, the positions and opinions expressed in the project are solely those of the authors. They do not necessarily reflect the ideas of the European Union or the European Education and Culture Executive Agency (EACEA). Neither the European Union nor the EACEA can be held responsible for them.
OTHER INCIDENTS IN THE SAME PLACE