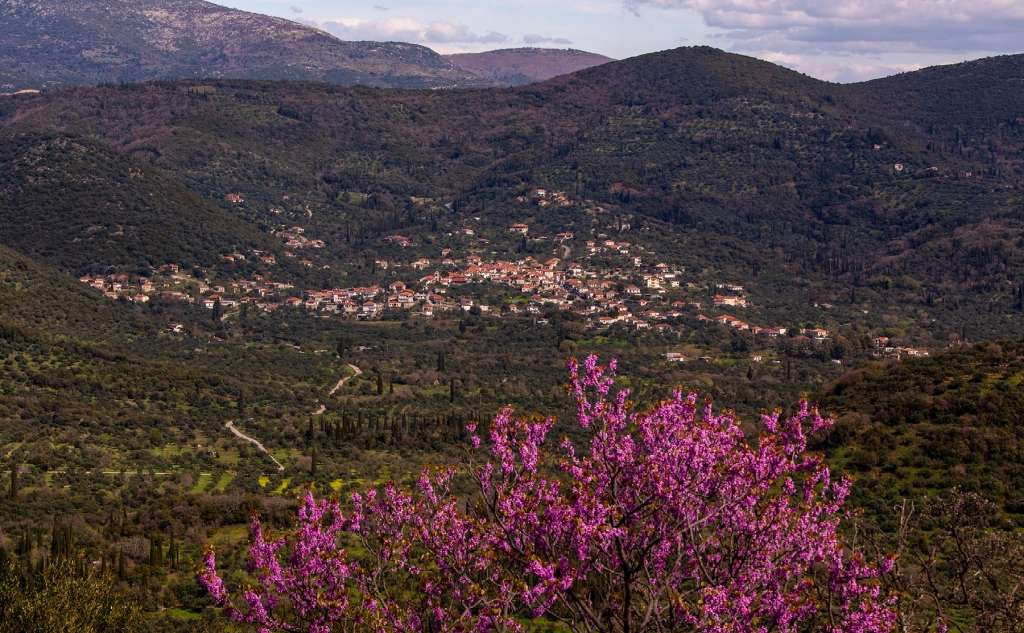 The traditional mountain village of Psari is built at an altitude of 220 metres and is only 5 kilometres from Dorio. Psari belongs to the so-called Soulimochoria villages of the area that were inhabited in the 14th century by Arvanites who relocated to Messenia. It was built later than the other Soulimo villages but developed more quickly, with the result that during the Revolution, its inhabitants numbered those of Soulima:
"Psari and Soulima, the two capital villages,
don't pay taxes; don't worship Turks".
The village's name probably comes from an old feudal lord who first inhabited the place and was called Psaris. Pano Psari was preserved for many years after liberation. Its inhabitants, however, gradually descended to Kato Psari, 4 kilometres lower. One of the first public schools in free Greece operated in the village, while in 1892, a girls' school was also established. Also, according to tradition, in the settlement of Kato Meri, there was once a large capital village, while today, there are four ruined Byzantine churches and several tombs.
Visitors can see the beautiful two-storey stone houses in the village and enjoy a cup of coffee in the picturesque square with the fallen hero monument. On the right, the bust of the commander, fighter and general Giannakis Gritzalis, who, together with Anastasios Tzamalis (Mitropetrovas' father-in-law) and others, led the Messinian Revolution in 1834, stands out. In fact, every year, the anniversary of the Messenian Revolution is celebrated with splendour. Also, in the village's central square is the church of Agia Triada with its stone bell tower.
A short distance from the village, at the "Metsiki" site, is the Mycenaean vaulted tomb, one of the largest excavated in the whole of Messenia, with a diameter of about 9 metres. In the past, another large, vaulted tomb had been excavated at the same spot. Finally, folklorist, poet and writer Georgios Papageorgiou (1919-1995) came from Psari.