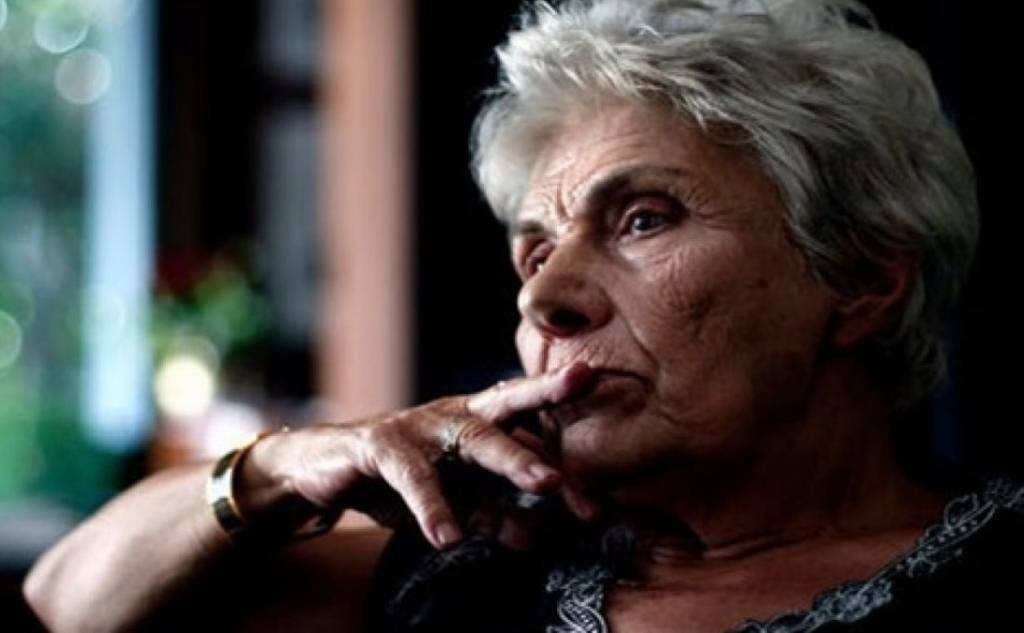 THE AWARDED MESSINIAN POET
Poet Kiki Dimoula was born on June 6th, 1931 in Athens and was originally from Kalamata and Messini. Her maiden name was Vasiliki Radou. In 1952, she married poet and civil engineer Athos Dimoulas with whom she had two children, Dimitris (1956) and Elsi (1957). She worked as an employee at the Bank of Greece from 1949 to 1973, but that was not what she wanted to do with her life. Her first appearance in Literature was in 1952, at the age of 19, with the poetry collection "Poems", but a little later, however, she herself renounced this collection. Thus, her official entry into poetry took place in 1956, with the collection "Erebos".
In 1972, she was awarded the 2nd State Poetry Prize for her poetry collection, "The little of the world", and in 1989, she was awarded the 1st State Poetry Prize for her poetry collection, "Hail never". In 2001, she was awarded the Award of Excellence in Letters of the Academy of Athens for all her work, while in the same year, she was honored with the Golden Cross of the Order of Honor by the President of the Republic, Konstantinos Stefanopoulos. In 2002 she became a full member of the Academy of Athens. She was the third woman in the history of the Academy (after Galatia Sarantis and Angeliki Laios). In 2003, she was awarded the Macedonian Prize for the whole of her work and in 2009 the European Prize for Literature (Prix Europeen de Litterature). Also, in 2010 she was awarded the Grand State Prize for Literature.
On May 20th, 2015, she was awarded an honorary doctorate by the School of Theology of the Aristotle University of Thessaloniki and on June 6th, 2017, she was awarded an honorary doctorate by the Department of English Language and Literature of the University of Athens. Finally, on January 16th, 2020, the Minister of Culture nominated Kiki Dimoula, in an official letter to the Commission, for the Nobel Prize in Literature. Kiki Dimoula died on February 22nd, 2020, at the age of 89, in Athens and was buried on February 25th at the First Cemetery of Athens.
The themes that dominate Kiki Dimoula's poems are absence, loss, decay, loneliness and time. Characteristic elements of her poetry are the personification of abstract concepts, as well as the unusual use of common words. Her poems have been translated into many languages, such as English, French, Italian, Polish, German, etc. Excerpts from her work have been included in school textbooks. In conclusion, it is worth mentioning a speech by Kiki Dimoula about the poetry and the definition she gave: "You are walking in a desert. You hear a bird chirping. It is quite unlikely for a bird to be hanging out in the desert, however, you have to make it a tree. That's the poem."