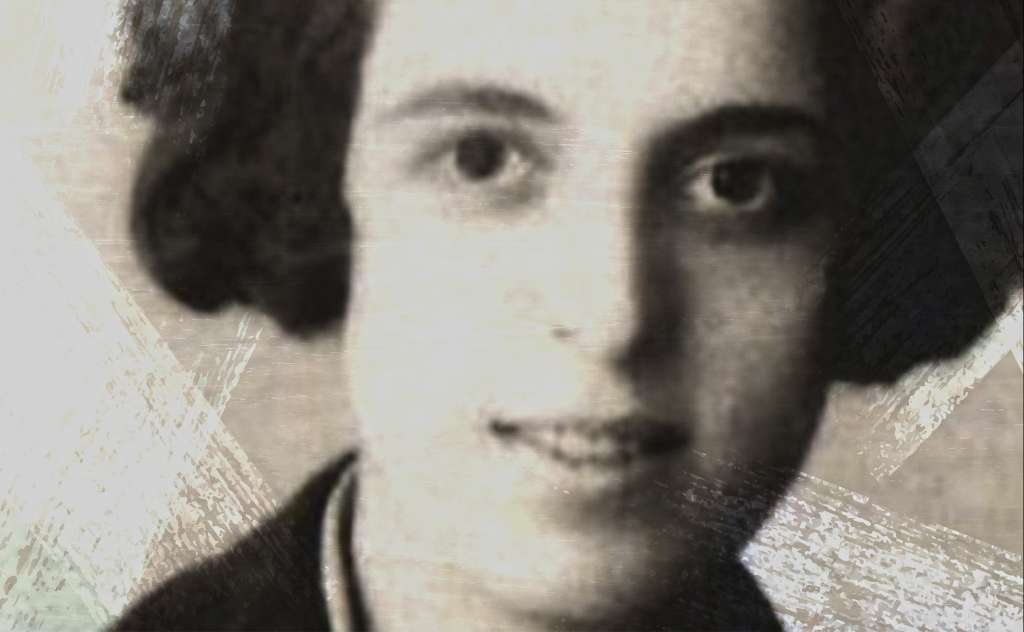 THE FRAGILE FLOWER WITH THE STRONGEST PERFUME
The Greek poet of the neo-romantic school was born in Kalamata on April 1st, 1902. She was the third daughter of philologist Eugenios Polydouris, from Nedousa, Messinia, and Kyriaki Markatou, a woman with early feminist ideas.
Their house is located at the intersection of Benakis and Tzane streets, at the area of Ypapanti. In addition to her two sisters, Pepi and Virginia, Maria Polydouri had four more siblings, two of whom died during infancy. She completed her high school studies in Kalamata, while at the age of 14, while living at Filiatra, she was "introduced" to song poems. "The pain of the mother", which refers to the death of a sailor at Filiatra, is influenced by the obituaries she heard in Mani. According to an unpublished testimony of her sister Virginia, during the time they lived in Gythio, Polydouri received her first Mani lamentations influences. She often attended funerals, returning late to her house with swollen eyes from crying. In 1916, the family returned to Kalamata where Maria attended the third grade of high school. At the age of sixteen she was appointed to the Prefecture of Messinia and in 1920, in a period of forty days, she lost both her parents.
In 1921, she was transferred to the Prefecture of Athens and at the same time enrolled in the Law School of the University of Athens. Her colleague Costas Karyotakis also worked with her. A strong love developed between them that decisively influenced her life and work. In the summer of 1922, Karyotakis discovered that he was suffering from syphilis, a disease that was then a social stigma. He informed his loved one and asked her to break up their relationship. She suggested that they should get married without having children, but Karyotakis did not accept. Polydouris' psychological situation is reflected in the poem "I will die in the dawn", which was published in "Esperos" magazine of Syros.
In 1924, Maria Polydourou met lawyer Aristotelis Georgiou, whom she got engaged to in early 1925. Of course, her great love for Karyotakis remained. Subsequently, Maria lost her job in the public sector, dropped out of law school, and attended the Kounallaki Drama School and the Vocational School of Theater (now the Drama School of the National Theater), where, in fact, she played a leading role in the play "The Rag", by Dario Nicodemi. In the summer of 1926, she broke off her engagement and left for Paris where she learnt how to sew. However, she did not have time to work because she suffered from tuberculosis. She returned to Athens in 1928 and continued her treatment at Sotiria Hospital where she became friends with Giannis Ritsos, who was treated there. She also dedicated her poem, "The Sacrifice" to Ritsos. Karyotakis also visited her at the hospital before making his way to Preveza. His suicide on July 21st, 1928 led Polydouri to dispair, who began writing with fury. In the same year she published her first collection of poetry, "The songs that fade off", deeply influenced by the death of Karyotakis, and in 1929 her second collection, "Echo in chaos". Polydouri left two short works, her Diary and an untitled novel in which she mocks the conservatism and hypocrisy of her time.
In the early hours of April 29th, 1930, Maria Polydouri left her last breath after having a morphine injection at the Christomanos clinic at Patissia. She had asked her good friend, Vassilis Gentekos, a little earlier to supply her with the drug at the hospital. She was buried on the same day at the First Cemetery. Maria Polydouri's poetry revolves around love and death. She is full of natural lyricism that erupts into sadness, with obvious effects from her love for Kostas Karyotakis and the Mani lamentations. Polydouri's "Apanta" (Everything) was first published in the 1960s by Estia Publications, edited by Lili Zografos. Her poems have been set to music by Greek composers, such as Menelaos Pallantios, Giannis Spanos, Notis Mavroudis and others. Also, Thanos Anestopoulos, singer of the band "Diafana Krina", composed the poems "Near you" and "Like I die".