Monastery of the Assumption of the Virgin (Sidiropetra)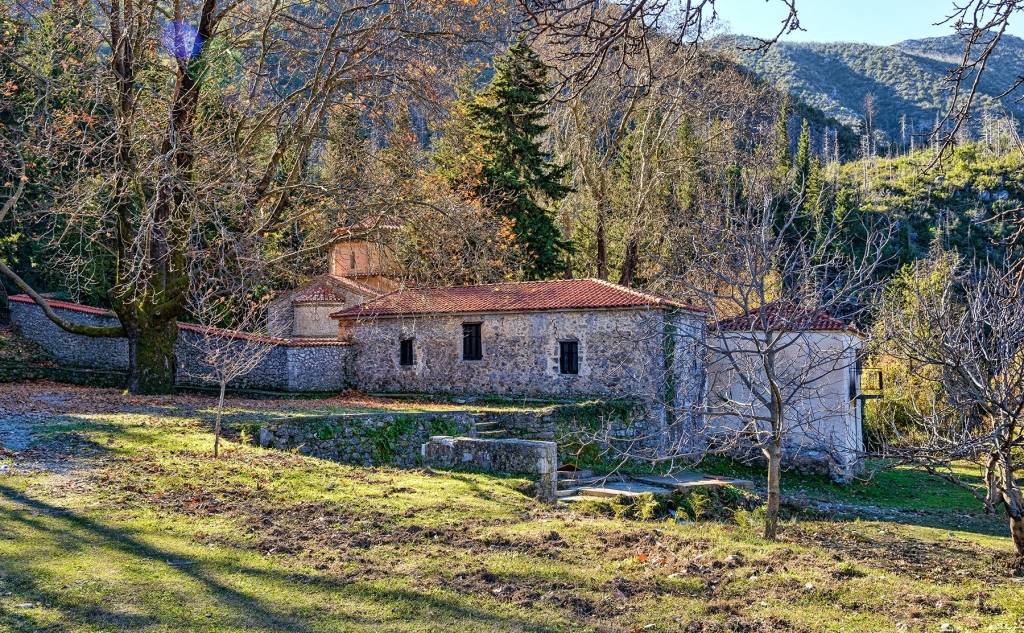 Sideroporta, the Holy Monastery of the assumption of Virgin Mary, is located near the village of Karveli. It was built in 1586 and was originally called Perivleptos Panagia ( Madonna visible across the horizon,. Its current name is due to its iron door, which was donated to the monastery in 1623. It is the best preserved from all the Monasteries of Alagonia.
Sideroporta was an important base of operations of the revolution of 1821. Indeed,in the monastery of Mardachi, on March 23, 1821, Kolokotronis, Nikitaras and Papaflesas march to unite with the Mavromichalites from Mani and liberate Kalamata,in the very same day.