Yanni, (Giannis Chrysomallis) - Musician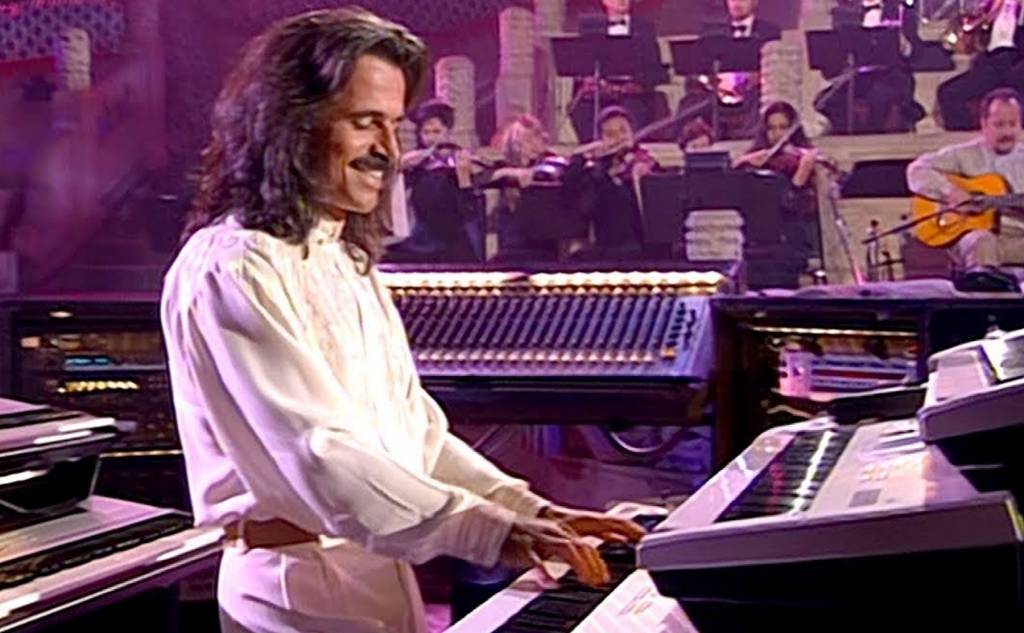 THE "YIANNI" PHENOMENON
Yanni, (Yannis Chrysomallis), was born on November 14th, 1954 in Kalamata. He is a composer and self-taught pianist. He was a member of the Greek National Teen Swimming Team and at the age of 14 broke the Panhellenic swimming record at the 50 meters freestyle race. In 1972, after being urged by his parents, he went to Minnesota, USA, to study Psychology at the University of Minnesota. At the same time, he played the piano for the "Chameleon", a well-known Rock & Roll band. He never practiced the profession of the psychologist.
In 1980 he released his first solo album entitled "Optimystique", while his albums "Dare To Dream" and "My Time" were nominated for a Grammy Award. The album "Reflections Of Passion" has become platinum numerous times. In 1989, the British airline British Airways used its 'Aria' composition for its advertising campaign. The Dallas Symphony Orchestra also accompanied him to one of his concert.
Since 1993, Yanni has started touring in Japan, Britain and India. He performed in Greece for the first time on September 25th, 1993, at the Herod Atticus Conservatory under the title: "Yanni In Concert: Live at Acropolis", where it was glorified by 2000 spectators. In 1997, he signed a contract with Virgin Records and then released the album "Tribute", which he had recorded live at concerts in China and India. In 2003, he released his autobiography "Yanni In Words", which became a best-seller in America and, at the same time, released the album "Ethnicity". In 2011, he performed in Europe, Asia and the Middle East.
Throughout his career, he has accumulated 37 gold and platinum records, with sales exceeding 20 million copies.