Nikolaos Politis - Folclorist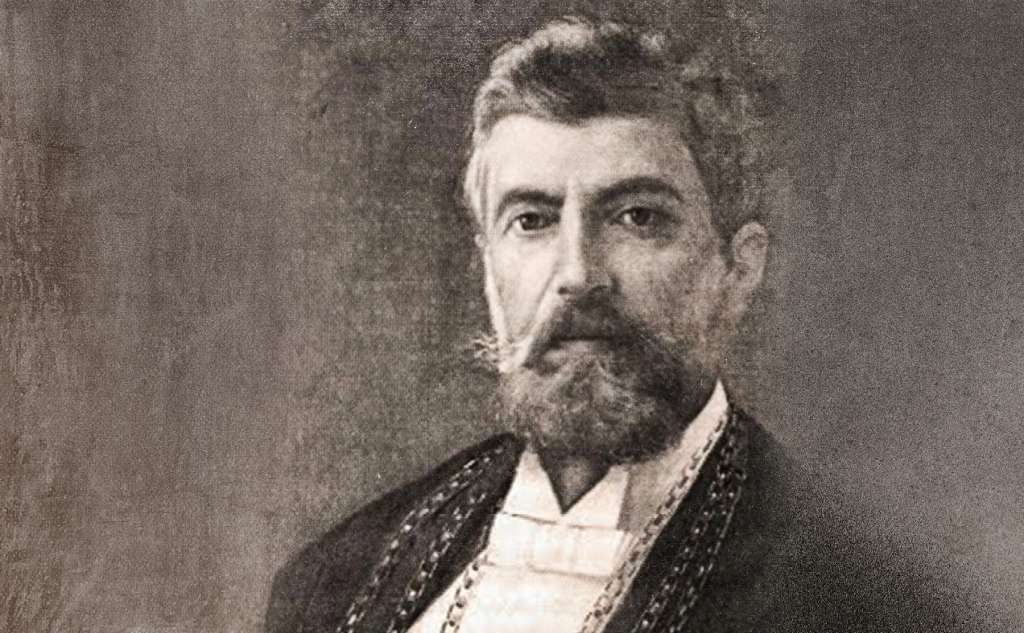 THE "FATHER" OF FOLCLORE TRADITION
Nikolaos Politis was born on March 3rd, 1852 at the village of Giannitsa, (Elaiochori Kalamata), and grew up in Kalamata where he finished school. He was the grandson of priest-Nicolas Politis, Papaflesa's ally at Maniaki. Even as a high school student, he began to write the manuscript newspaper "Filopes", when, at the same time, he also published folklore studies in various journals of the time, such as "Estia", "Efterpi", "Pandora" and others. In 1866, when the Cretan revolution broke out, he tried to classify himself as a volunteer (while he was only 14), even by going to Nafplio on foot, but eventually returned to his parents.
He studied Literature (1868-1872) and Law (1874-1878) at the University of Athens and in 1870 became a member of the Parnassos Philological Association. In 1971 he was awarded for his study on "Modern Greek Mythology". From 1876 to 1880 he attended studies in Munich, as a fellow of the Greek government, where he received his doctorate. In 1882, he was named a lecturer of Greek Mythology at the University of Athens and was one of the founding members of the Historical and Ethnological Society of Greece. Since 1884 he had held positions in the Department of Education, initially as Head of the Department of Secondary Education and then as General Inspector of Primary Education.
In 1888, he married Maria Philosofopoulou, with whom they had four sons. From 1889 to 1890 he was the co-director of Estia magazine, together with George Drosinis. In 1899, the first volume of "Proverbs" was published and by 1902 he had published three more, but this work was never completed. In 1904, the two volumes of "Traditions" were published and Kostis Palamas himself characterized the work as a "valuable book" and a "two-volume treasure".
In 1908, Nikolaos Politis founded the Greek Folklore Society, while in 1909 he began publishing the magazine "Folklore". Also, in 1914 he founded the National Music Collection, for the purpose of researching our traditional music, and in 1918 he founded the Folklore Archive (today's Academy of Folklore Center of Athens).
Nikolaos Politis died on January 12th, 1921, leaving behind a huge scientific work. He systematized the work of folklore covering the whole spectrum of events of traditional life, such as monuments of speech, everyday life, religious life, folk art, music and more. He is undoubtedly considered the "father" of the science of Folklore in Greece.