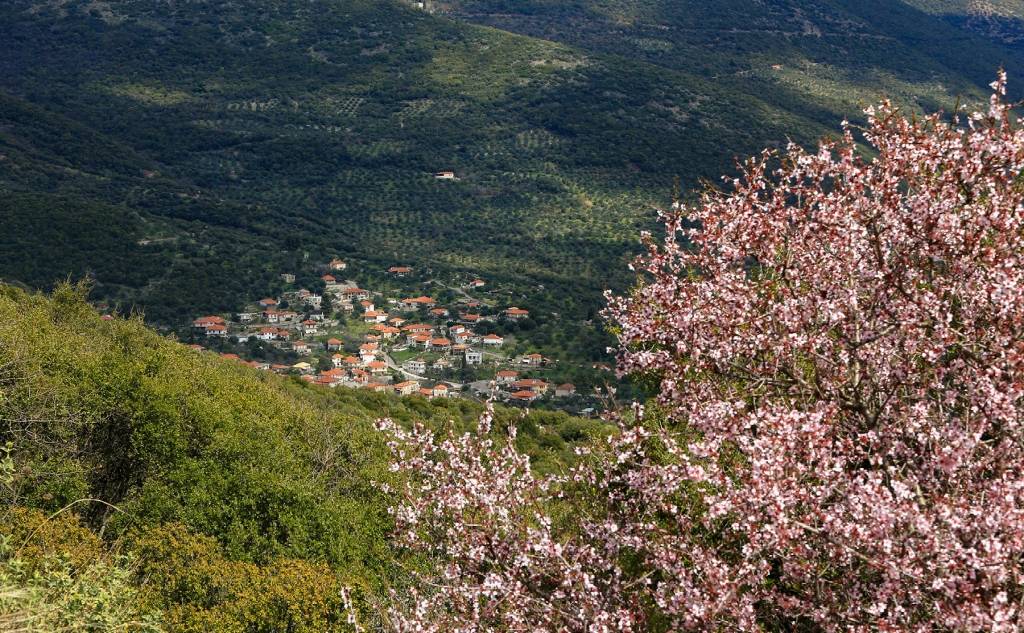 A village among olive groves and vineyards which was built in the 14th century by Albanian Christians of Epirus.
A small river, Plesios, crosses it and divides it into two sections that are joined by an old bridge.
Its earliest name was Vlaka, which probably originated from the Arvanitian word "vliake" which means humidity of the soil.
It was renamed Chrysochori in 1907.