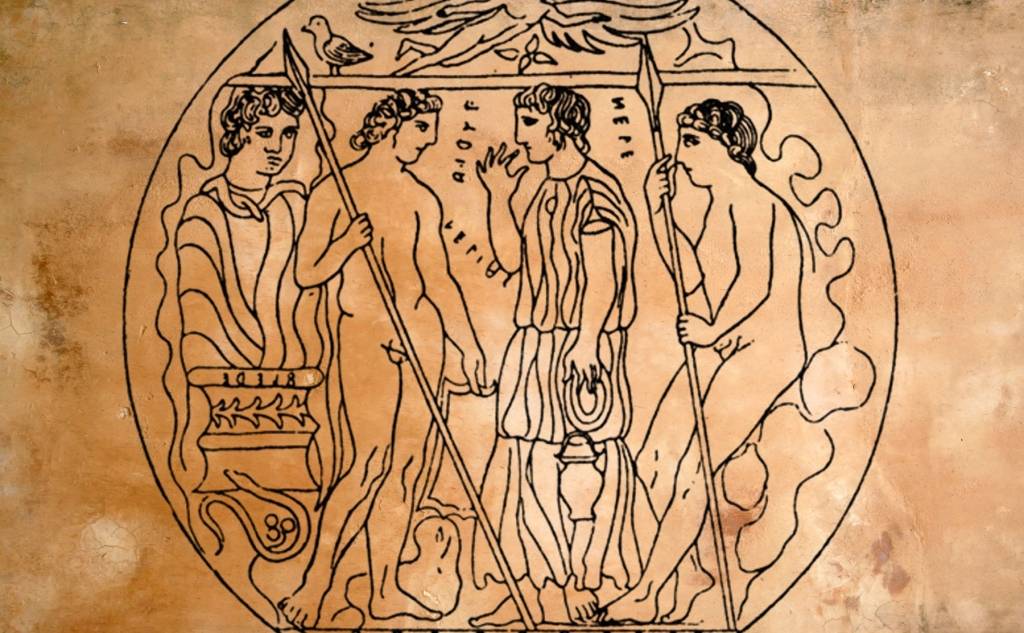 THE DIVINE ORIGIN
The royal dynasty of Pylos, like so many other royal houses of the Mycenaean period, had its own founding myths that the associated with divine ancestors.
The patriarch of the Nileidon dynasty was Nileas, son of Poseidon and Tyros, wife of the king Cretheus ,founder of Iolcus,.Poseidon deceived Tyro by taking the form of the Enipea river with which Tyro was secretly in love. From their union,Tyro gave birth to twins, Nileas and Pelias, who left them immediately so that the king-husband of her would not find out.
FROM IOLCUS TO PYLO
Pelias, growing up, usurped his father's throne and banished his brother.
Nileas then fled to Messinia and founded Pylos. He married Flora, Princess of Epies and daughter of Amphion, with whom he had a daughter and many sons, including Nestor.
NELEIDES AND HERACLEIDAE* ( the numerous descendants of Heracles )
Everything was perfect for the House of Nileidon until the moment in front of Nilea came Hercules asking him to purify him from the murder he committed with Ifitos as the victim.
Neeleas refused and Hercules enraged killed the King of Pylos as well 11 of his sons.
Another version says that Nileas hunted fled to Corinth where he eventually  died. The Heracleidae, in turn, pursued the Sons of Neelea,known as the  Neelides.
Nestor was the only one who escaped the persecution of Irakleids after being in Gerene,as later he acquired the nickname 'Gerinios'
Nestor ascended to the throne of Pylos and the way he ruled gave him the nickname 'The Wise King'.