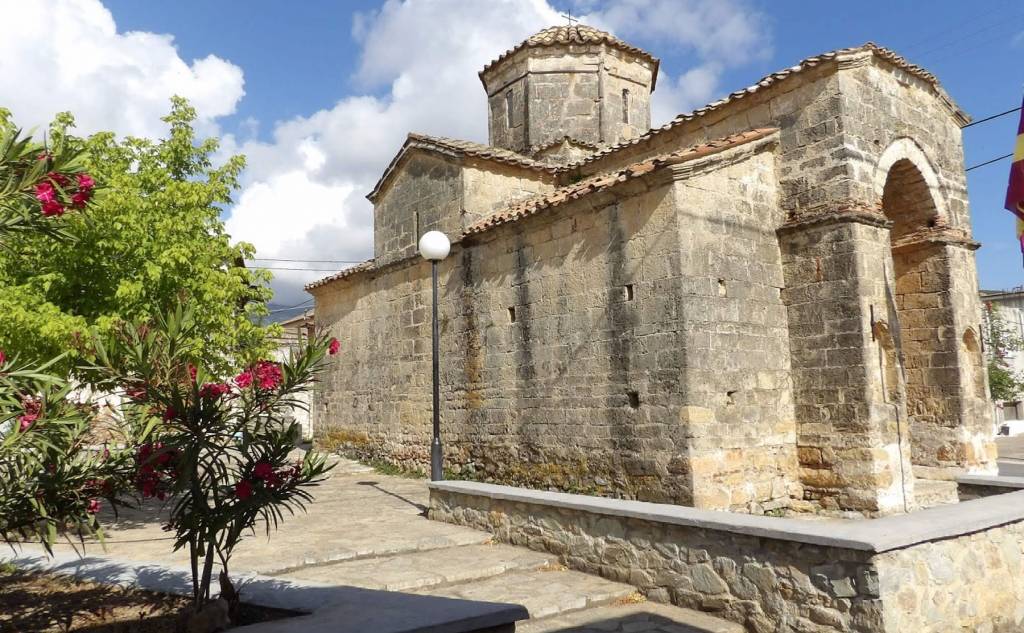 Across the main street of the village Kampos Avias, dominates the Byzantine church of Saint Theodoroi. The temple was built during the 12thcentury A.D. and belongs to the same art and era as the Byzantine church of Saint Apostoloi in Kalamata. It is said that the temple was built in honor to the Despot of Moreas, Theodoros Palaiologos the Second.
The church is well known for the great number and particularity of the frescoes, which were made much later than the church itself. More precisely, most of the frescoes are made after 1760, depicting mainly tortures of sinners. The temple was restored in 1968, while an ancient inscription of the 5thcentury B.C. is still preserved.
Finally, of great significance is the icon of Saint George, embroidered in silk fabric, a handiwork of 1908.