Church of  Saint Spyridon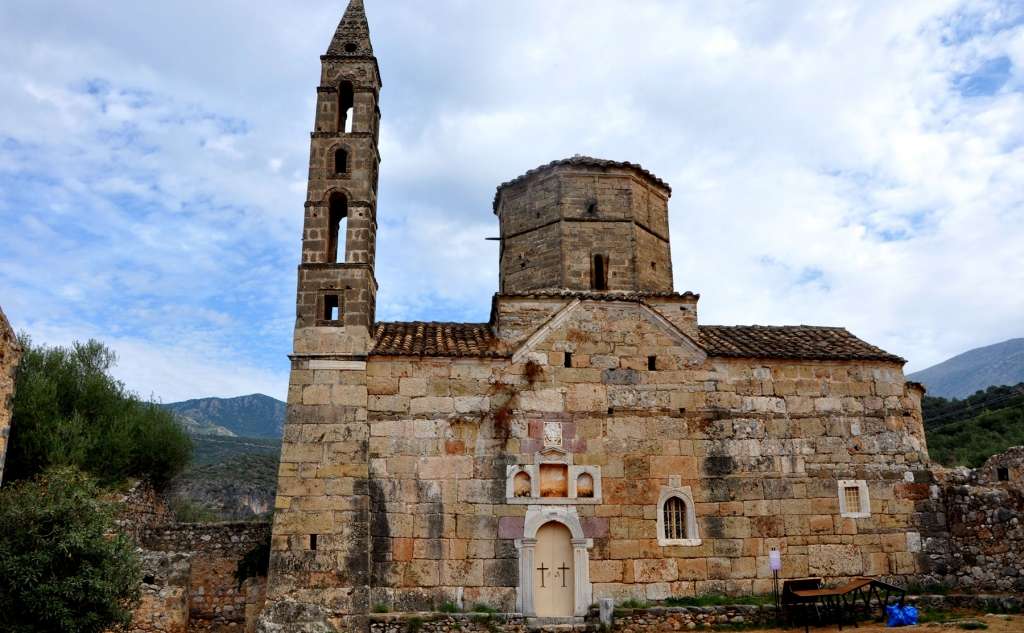 Walking up to the Old town of Kardamyli, (with direction to the region of Agia Sophia), at the entrance of the Tower of Mourtzinou, the visitor may find the imposing temple of Saint Spyridon. It is a single-naved domed basilica, made out of limestone. It dates in the 18th century and was the family church of Troupakides and Mourzinos. More precisely, according to the morphological elements, the church dates back to the second Venetian period, (1685-1715). The multi storey bell tower, together with the two headed eagle, (a Byzantine emblem), at the entrance, surprises in a good way the visitor. It is said that the temple's bell is a pirates' loot of the past.
Saint Spyridon, together with the rest of the buildings, (the tower of Troupakides, the oil mill etc.), makes up a complete picture depicting the everyday life of a small society with a defensive organization during the 17th-18th century.