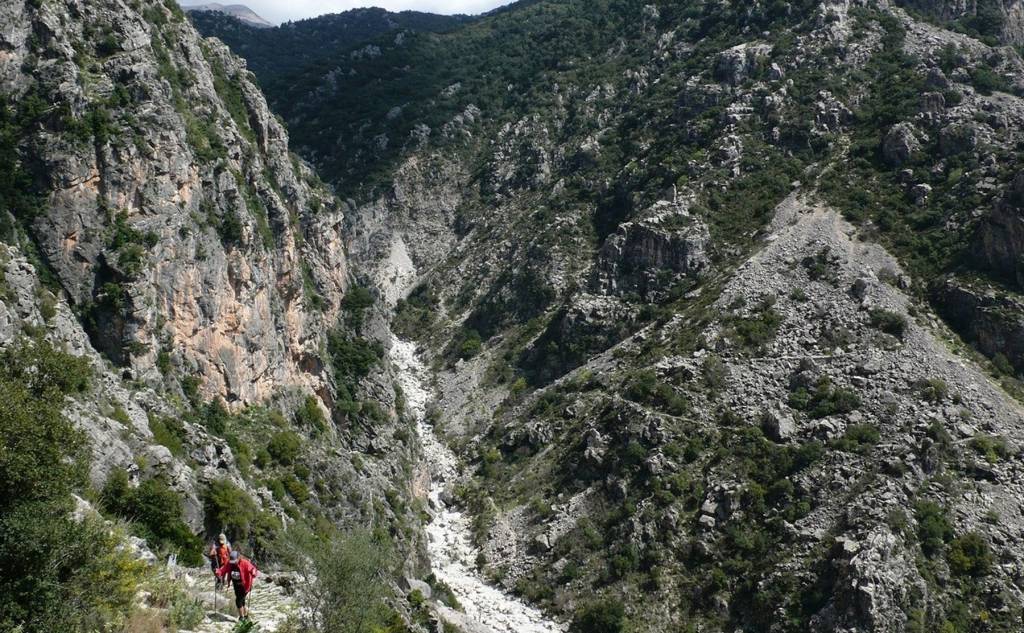 The gorge of Viros, with a total length of about 20 km, is one of the largest and most spectacular gorges in Greece.
Along its length used to pass the Royal Road which connected ancient Sparta with the port of Kardamili. This road was used by the Spartans, when, during the Peloponnesian War, lost the dominance of the other ports, (besides the one of Kardamili). During the Messenian Wars, Aristomenis followed that same road in order to invade the Evrotas valley. Finally, according to the myth, Pyrrhus, the son of Achilles, crossed the gorge of Viros to get to Sparta and marry Ermioni, the beautiful daughter of Helen of Troy and Menelaus.
The gorge's entrance begins in Tseria, going deep into the heart of Taygetos, below the Mavrovounas peak. It is, also accessible from the villages of Kalyves and Exochori. You can walk it up to the springs of Vikos river, where many old flour mills are still preserved. The enchanting hiking takes about two and a half hours.