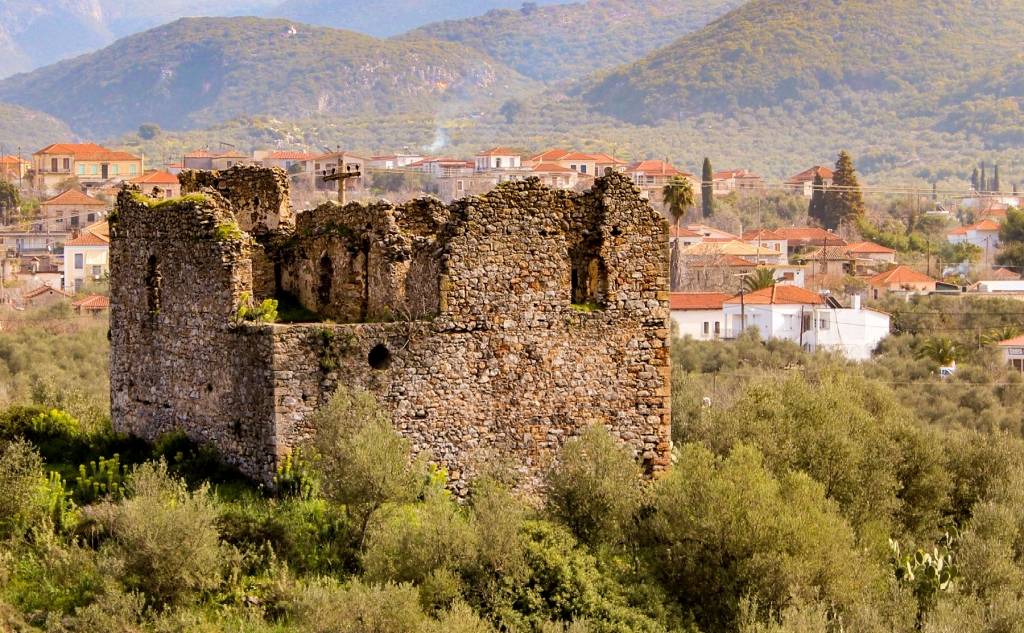 The Tower of Koumoundouros, also known as the Castle of Garbelia, is located in Kambos Avias. The Tower was the house of the Bey of Mani, captain Koumoundouros. It was, also, the place where Alexandros Koumoundouros, (1815-1883), one of the most significant politicians of modern Greece, was born. He was the son of the fighter Galanis Koumoundourakis and he was elected ten times as the prime minister of Greece. As a child, he almost got captured by the Turkish-Egyptians of Ibrahim. His bust is standing at the entrance of the Tower.
The two-storey Tower, which is considered as being constructed after 1830, has mainly a defensive character. There is, also, an embedded windmill, which is depicted on a Venetian copper engraving of the Zarnata area, dating during the 17th century. All the exterior walls of the first floor of the tower consist of windows and rifle holes that cannot be easily seen from the outside. There are no indications of an interior or exterior fixed ladder, therefore, the access to the building must have been succeeded by the use of a portable wooden on e.
Close to the Tower of Koumoundouros the visitor may find the Mycenaean Vaulted Tomb of Machaon.