The Archeological Museum in Chora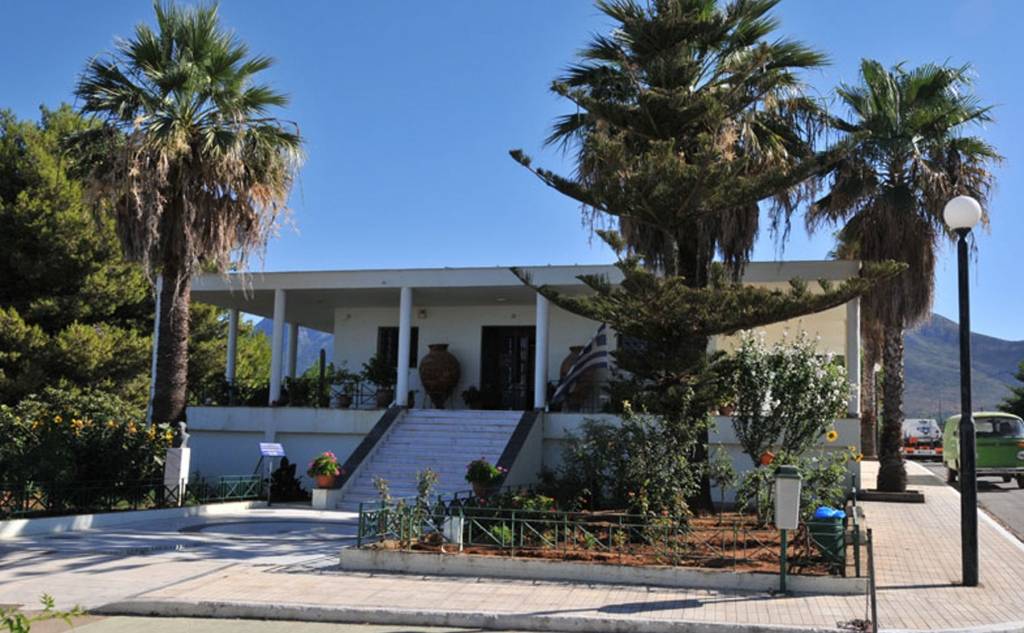 The Archaeological Museum is located in Chora (which is 17 kilometres from Pylos and 55 kilometres from Kalamata). The museum was founded in 1969 by the Archaeological Service, under the responsibility of the Ephorate of Antiquities of Olympia. The Archaeological Museum of Chora presents visitors with one of the complete collections of Mycenaean art in Greece. The findings are characteristic of all phases of the Mycenaean era, reflecting the evolution of Mycenaean art (mainly ceramics). The volume of findings in the area is so great that some are housed in the Archaeological Museum of Pylos. In particular, the museum of Chora hosts approximately 4,000 archaeological findings, most of which come from the excavations carried out in the Nestor's Palace (13th-12th century BC), as well as from other important archaeological sites (cemetery of the Volimids, Routsis Myrsinochori, Peristeria, Tragana, Agios Ioannis Papoulion etc.).
The building extends into two floors, the raised ground floor, which is the main exhibition space, and the basements, which are used as storage and study areas for the archaeological material. The exhibition space is formed of three consecutive rooms with objects dating from the Bronze Age and the Mycenaean period. Most objects are displayed after being grouped by place of origin, while some oversized findings (mainly pithos (huge jars and amphorae) stand freely in the space. The visitor is impressed by a large number of gold objects (cups and jewellery) that indicate the considerable wealth of the kingdom. The exhibits that stand out are the following:
Gold cups and gold jewellery from the vaulted tombs of Peristeria dating from the 16th-15th BC. century.
Two impressive pithamphores with "palatial style" decoration from the vaulted tomb at Routsis (15th century BC).
Wall paintings with war scenes and other subjects from the Nestor's Palace.
Molds of Linear B clay tablets (the originals of which are in the National Archaeological Museum).
Clay "krateftis" (a type of cooking utensil) from Nestor's Palace.
Messinian twin cup, also known as "depas amphicypelon", from the chamber tombs of the Volimids.
Late Mycenaean tripod ceremonial vessel (ryto) with three animal heads (bull and deer). It is unique in its kind and comes from the cemetery in Volimidia. The ritual vessel dates back to the 14th-13th BC. century.
On the sides of the external staircase that leads to the museum entrance, the visitor can see the busts of archaeologists Spyridon Marinatos and Carl Blegen, who contributed significantly to the excavations of the museum's exhibits. Also, on either side of the entrance, two oversized burial pithos from the Middle Helladic period stand, which come from the burial areas of Kokorakos Peristeria and Agios Ioannis Papoulia.
OPENING HOURS
| | |
| --- | --- |
| From Tuesday to Sunday | 08:00-15:00 |