Flour mill in Chora, 1932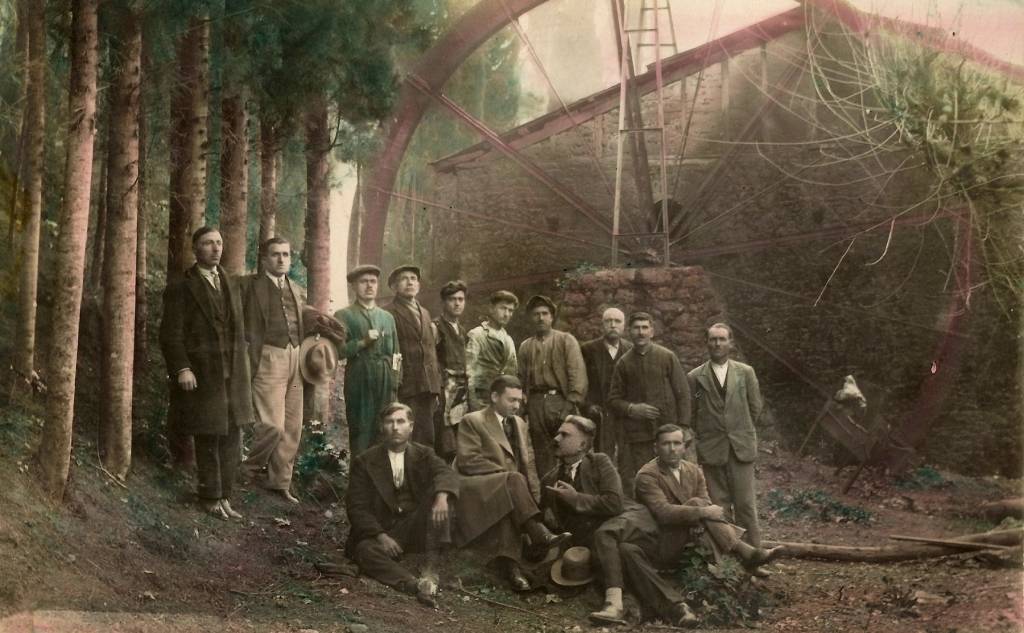 Flour mill in the country.
The photo was taken in 1932 by the  notable ' Main fotographer of Sultan Abdul Hamid', Ali Sami Bey who in those years maintained a photographic workshop in Gargalianoi. The photograph in question is photochromed*, by the same photographer, and was found in an album entitled 'Photo Album of Trifylia', which as far as we know,is the only one that was rescued.
More information in the Trifylia's photo Album

* Photochrom (Fotochrom, Photochrome) is a process for producing colorized  images from black-and-white photographic negatives  via the direct photographic transfer of a negative onto lithographic printing plates. The process is a photographic variant of chromolithography (color lithography).
AUTHOR
της Λουκίας Πρεβεζάνου