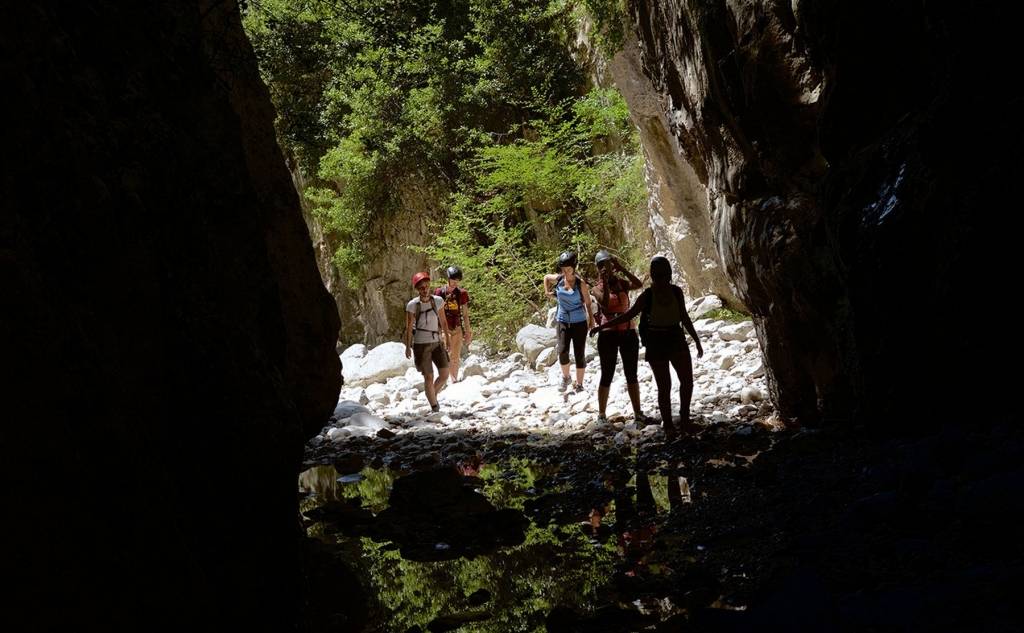 The  gorge of Noupantis begins from the Monastery of Vaidenitsa, (three km. after Saidona), on the way to Exochori, and ends, after eight kilometers,  in the Foneas beach, between Stoupa and Kardamili.
The gorge is full of caves, many of which are inaccessible, since they are situated high on the vertical red rocks.
The time needed for someone to cross the gorge from the Monastery of Vaidenitsa to the Foneas beach is between five to six and a half hours.
However, if you are not a hardcore one, you better prefer the preserved paved path that begins outside Saidona. It takes thirty minutes to get half way through the gorge. From there you shall only need four hours in order to reach the Foneas beach and be rewarded by its crystal clear waters.